I AVOID WOMEN TO STAY OUT OF SCANDAL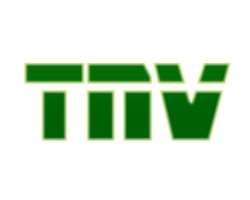 For the gospel singing sensation, Femi Opalemo, music has always run in the household. His father, Pa Opalemo, who retired as a teacher, is a musician and a church founder.
His father was actually a close aide of the late founder of the Celestial Church of Christ, Pastor Bilewu Oshoffa. As the official singer of the late Oshoffa, he was nicknamed "Awoko Cele" (Awoko is a legendary bird with sweet voice). So when Femi took to singing at the age of seven, it was like he was picking up from where his dad stopped.
"I can tell you that singing in the house is hereditary. Both my father and mother, who are much older now, used to sing in the church. My father waxed his own album. He used to sing Bolojo, a local music in Egbado in Ogun State. I started singing at seven, but I formed my own band in 1999 and released my first album the same year. My siblings and I sing in the church. We are one big singing family in the Celestial circuits," he told Appetiser.
Femi, a handsome young man, has two vocations. Apart from making waves in gospel music, he is a practising clearing and forwarding agent. He told Appetiser that he had to engage in both trades, because of the parlous state of the economy. Asked which of the two vocations puts food on his table, he said, "I will tell you that my job as a clearing and forwarding agent puts food on the table. Music would have been able to do so but we all know the state of the music industry in the country, whereby piracy has killed many talents. I thank God for my training in the job, I devote my weekend to music while from Monday to Friday, I am deep in my clearing business."
When you visit his expansive house in Abule Egba area of Lagos, you don't have to ask the young man whether he is comfortable. On the fence of the magnificent building are embossed drawings of various musical instruments.
As a musician, Femi's clients or patrons can only reach him through his manager. According to him, that arrangementis to stave off temptation from women who would like to get hooked to him, among other reasons.
"I don't engage myself in contracting transaction, my manager does that. This is a way of avoiding unnecessary controversy that may come up; you know, a musician, no matter what type, is susceptible to controversy. You have to talk to my manager for any deal. My own is to appear on stage, perform and disappear after that. If anyone asks for my number, I give them my manager's number, I don't want trouble.
"There is no way any woman can see me to talk to, not to talk of any other thing, I am very careful about that. Thank God, I have my wife, and I think I am one of the luckiest husbands in the world. My passion for music is a calling and there is no way I will allow anything to tarnish that divine call, I am careful to a fault. Despite all that, some people still manage to get my number, but that is how far anyone can go with me. My brother, I always remember the son of whom I am. Apart from being a pastor's son, my father is a born teacher and I don't have to tell you that most of the olden day teachers are great disciplinarians."
With five albums on the music shelf, Femi ranks among the leading gospel acts. Other than play music in his father's church, his outdoor engagements would not allow him to go to clubs as big men do, even though he would like to mix with people in a lively environment. Femi said he only took soft drink and would not touch any hard stuff in order to get high.
"I don't need to take anything to enhance my performance. As I told you, my music is a divine call to reach out to people. With God on my side, the sky is not even my limit, I still have a long way in front of me."