GHANAIANS MOVE AGAINST NOLLYWOOD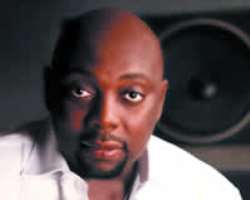 Arinze
The relationship between Nigerian movie industry otherwise known as Nollywood and Ghanaian movie industry popularly known as Ghollywood is strained now due to a resolution by Ghollywood that Nollywood is 'dim, insulting and retarded'.
The Ghana Actors' Guild penultimate week reached a resolution that henceforth any Nigerian producer that wants to work in Ghana must pay $5000 while Nigerian actors must pay $1000 per movie. Producers must also pay $300 for every Nigerian crewmember on set. What is however not clear is whether it is the actor that must cough out the $1000 or the producer using the actor?
The move SBN learnt, did not go down well with stakeholders in Nollywood who feel Ghanaians are biting the fingers that fed them. 'How in the world can Ghanaians ever think up such idea? We taught them our way, make their actors popular, put food on the table of their stars, show them the way to go in movie making, established interesting collaborations with them and even gave them awards and recognition they would not have gotten anywhere.
Our company endorsed their stars, and we are part of the reason their economy is working. This move is retarded. Ghanaians are ingrates and are becoming greedy. We will show them we are ten steps ahead of them' a Nollywood stakeholder who does not want his name in print told us. Factional president of Actors Guild of Nigeria, Mr Segun Arinze said 'we are meeting to review the situation and I will let you know our decision'.
However, a source told us that Nollywood has already reached a decision which might finally put an end to the working relationship between Ghanaian and Nigerian actors. Nollywood has also resolved that every Ghanaian actor will pay $2,000 while producers will pay $7,000 and the resolution will be effective from July. AGN has also agreed to persuade all corporate bodies in Nigeria to stop employing Ghanaians . 'Whether it is endorsement, invitation to event or anything at all, all patriotic corporate bodies must as a matter of urgency stop patronizing Ghanaians because they now see us as enemies', they said.
Another Nollywooder who doesn't want his name in print points out that Ghanaians are becoming increasingly anti-Nigeria. 'I have reasons to believe that Ghanainas are becoming increasingly anti-Nigerian. The other time they came up with a resolution that it is only one Nigerian movie that should be released in Ghana per week. We felt that they were trying to develop their market. Then when Globacom entered their market, they sent people out to vandalize their equipment and now we have to pay $5000.
This is crap and very unbecoming of Ghanaians', he said.
The deteriorating relationship SBN learnt, has sent jitters down the spine of Ghanaians working in Nigeria among them Van Vicker, Nadia Bhuari, John Dumelo, Jackie Appiah and Majid Michael. The actors are against the move and many of them felt members of the guilds who reached the decision without their (actors) input are jealous and jobless. 'If they are working, they won't reach that kind of decision. They are jobless lots who are inspired by boredom to always stir the hornet's nest unnecessarily' a Ghanaian actress told us.
When SBN spoke to Van Vicker, he said he was not in a position to talk. 'My guy, I can't talk on that o since I wasn't there and I don't have much information now. Moreover I'm not president of Ghana's Actors Guild' he said.
Nadia Bhuari we learnt, might also be affected as she is presently the face of Devon Soap which is manufactured by Orange Drugs.