Amnesty: Militants beat up Timi Alaibe, where about unknown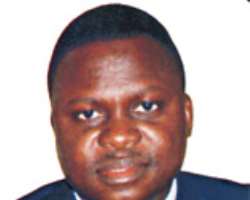 Timi Alaibe
Presidential Adviser on Niger Delta and former Managing Director of the Niger Delta Development Corporation, NDDC, Mr. Timi Alaibe was today beaten up in Calabar the cross River State capital by militants who were protesting what they termed the deceit in the Federal government's Amnesty program.
Sources informed Pointblanknews.com that while addressing militants in Calabar as part of the second phase pf the Amnesty program, angry militants pounced on Alaibe and gave him the beating of his life. His security operatives including policemen who were said to have been over powered by the angry militants took to their heels, leaving behind the former NDDC boss. He was said to have been dragged to an unknown destination by the militants.
Another source however hinted pointblanknews.com that it took the intervention of armed soldiers to locate Alaibe but his where about is still unknown as at press time.
Three SUV's belonging to Alaibe and his entourage were vandalized during the mayhem.
However, when Pointblanknews.com contacted Mr. Alaibe on phone he was said to be in a meeting and cannot take calls.