RAY MUKA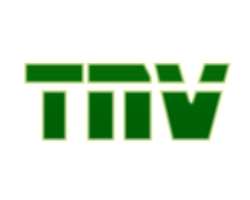 My names are Love Muka Ray Eyiwumi of Olusoji Street, Bariga,Lagos State. I am an April born, 19th of April to be precise in Irepodun Local Government of Kwara State. I am blessed with a wonderful wife and kids.
My first school was AUD Primary School, Osogbo. From there I proceeded to Aran Orin Comprehensive High School, Kwara State and later to Kwara State Polythecnic, Kwara State for my tertiary education.
My parents are Late Pa & Mrs. Ray Eyiwumi and our family consists of a total of 11 children, I included. My brothers are Kinsley, Lofty, Murphy, Lasun, Moshood and Waheed. My sisters are Sefifat, Shadiat, Adijat and Biola.
The way many people are born into one religion or another and grow up therein, that's I am with acting. My Childhood witnessed a lot of acting owing to the fact that I was born into it. I grew up acting and schooling both in Kwara and Lagos States. When I was in born, most importantly then my father was a well known professional actor, he introduced me into it. And that was in the early 70's. Hence, naturally or shall I say obviously, it was my first job, stage performance to be precise, and guess my first wage… 50 kobo. I acted as the king's errand boy for my father who acted as the king. The play was titled 'Edie ba lokun'. I thank God however, that as of today, I am a full time actor with handsome remuneration.
I have come through thick and thin times, but longsuffering has been the key to my success so far. I mean there have financial drought, travel stress, practice and training sessions etc. but thank God all the same.
There are many films I have played in that I am proud of. A few include Abore, Obaluaye, 36 Kiniun, Adele, Iya la labaro and many more. Some of the roles I played in this film have been very strange, but then in acting and for a good actor there are no boundaries and strange roles. So far, I'd say my best film has been Abore – it received both local and international attraction. I worked with many top class actors including Alex Usifo, Olu Jacobs and a host of others. I am hoping that I can improve on this career and qualities of films I produce to be like these great ones ahead of us and I desire to reflect and preach Nigeria's high cultural values and heritage.
Finally, about how I relax? Well I do so in the company of my friends. I also love to listen to music with good lyrics and message will do.
I'd like to use this opportunity to pray for all my fans worldwide that God will continue to bless them and they should not hesitate to inform me whenever they notice any mistake in my work. I count on them.
Yours 4 eva