NKIRU Sylvanus Crying baby of the screen... dreams hope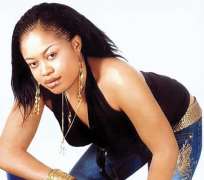 NKIRU Sylvanus is the new Face of Hope - a celebrity contest in support of the less privileged - organised by Rochas Okorocha Foundation. The Abia State-born actress speaks with moviedom on her aspirations as the Face of Hope.
What' is the winning to you?
I feel humbled and elated. It's a call to duty for me, to contribute to the development of my immediate society and I accept it with all sense of duty.
What would you do with it?
This is what I had always wanted to do - to show love to the less privileged. I'm going to use this to further the work of the Foundation (Rochas Okorocha Foundation) and to empower the needy. There are many people in need, not just economic but educational empowerment as well. If we educate people, chances are that, they will be able to empower themselves economically. This is what makes the Face of Hope programme by Rochas Foundation unique.
What could you say led to your winning?
Nothing, but my fans. If you ask people around me, I'm sure they will confirm that one of my passions outside acting is charity. So, I see it as a further call to serve humanity and I thank my fans for their endorsement, for spending their time and resources to vote for me.
And entertainment
It all started right from my nursery school days. I always wanted to be a successful world-class actress or singer. As a kid, I had always loved to entertain people. I had this longing to use music or acting to pass messages to the people. And when I grew older, I chose to be a singer. There wasn't much happening like now in the area of acting. It was either on stage then or on television. It was much later that we started to experience an influx of programmes such as Ripples and Checkmate. In fact, had I not being an actress, I would probably have been a singer.
Your first break out
I had gone to see a friend at Hotel Presidential when I saw a crowd at the basement. I had asked my friend what they were doing and she said, 'it was an audition exercise to pick artistes for a movie'. Straight away, I decided to take part and was considered. That was how I got my first major role in the movie, Out of Cage in 2002, which served as a stepping-stone to getting others.
Memorable screen credits
They are, No Shaking, Okada Man, Sympathy, A Cry for Help, Abuse, Hatred and Divine Punishment. Others include Light Darkness, Evil Forest and King of the Jungle. I believe Evil Forest shot me to limelight. After it, people started believing that I could do some serious acting. It also made me popular. It was a whole lot of fun for me and work, too, because the jobs flowed in. There was hardly a month I wasn't on location. Later I did A Cry for Help. That too was a bombshell. I got a lot of positive reviews, which made me even get bigger jobs and since then, the scripts have kept on coming.
Who is Nkiru?
I have often explained that I personally don't like crying, though I am a very emotional person. I cry and cry well in movies because the roles demand for it. It's just what the roles say. I wouldn't just begin to cry if the role says I should smile. So, it's basically the demand of the roles I have been given to interpret.
Are you comfortable so far?
Well, I would say yes, because I'm lacking nothing. I am very comfortable. I have enough to eat and share with my family. I lack nothing, though; I pray to be more comfortable than this.
How do you feel when people talk about you?
The negative part is hurting, but when you remember that gossips are always out to destroy one's image, you learn to ignore whatever they say. Some of us have grown to know that it is part of the industry to be talked about, even when you decide to be yourself.
And the males
Well, it would be right to say, I have more male fans than the female, but I do know I have so many young people, especially ladies in my fans club. But I also think I have more males pestering me because I am a lady. In chemistry, I was taught that unlike things attract each other. So, the males are likely to appreciate one. They are bold enough to say they appreciate you. But I have a number of female fans, mothers, wives and young girls, who call me on daily basis to know me and all that. In any case I have been able to manage all my admirers. I handle them with care, for without them I won't be there.
When is the bell going to ring for you?
I am not yet married, but in due time, it will be a thing of the past. After all, it's the dream of every woman to have a man by her side. A man you can call your own. A man you respect and a man you can always return home to, after a hectic time on set. I believe that you can only be more responsible when you have a man by your side. I mean people would respect you the more. I am not married, but it is on my mind.
Any regrets
I don't have any for now. It's been good. I am not complaining. I love my job. Acting is in me and I love it. Not just because of the money, but the fulfillment I get after each job. Most times when I am not on set I feel like going crazy because that's all I do now. I want to be acting and definitely I would do acting if I come back as Nkiru Sylvanus.