DBN TV AND SUPPLE COMMUNICATIONS SIGN MOU ON EKO INTERNATIONAL FILM FESTIVAL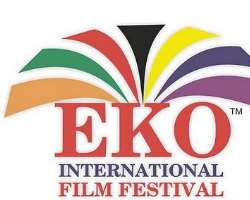 The first private TV station in Nigeria Degue Broadcasting Network (DBN) Television has signed a four-year MOU with Supple Communications Limited as a major project partner for the organization of Eko International Film Festival (EKOIFF).
The inaugural Eko International Film Festival comes up in the city of Lagos from July 7-12, 2010.
Award winning filmmakers from Germany, UK, Spain, France, Albania, Kenya and Nigeria are participating in the film fiesta with over 25 films including the thrilling Glamrock City and the King of Palma.
Osa Sonny Adun
Mr. Osa Sonny Adun, the Chairman/CEO of DBN TV and Vice-Chairman of the Broadcasting Organisation of Nigeria (BON) believes that the Eko International Film festival is a very ambitious project that will increase the global mileage and patronage of the Nigerian film industry and the multiplier spinoffs will boost the economy.
Hope Obioma Opara
Mr. Hope Obioma Opara, the President/Co-founder of Eko International Film Festival commends the foresight of DBN TV to partner with Supple Communications Limited to bring the film world to the shores of Nigeria.
--
Posted By Orikinla Osinachi to Nigerians Report at 6/27/2010 12:09:00 PM