MY HUSBAND CHECKS MY MAILS AT NIGHT Says Orelope-Adefulire, Lagos State Commissioner for Women Affai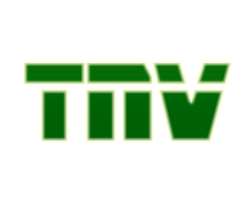 M rs. Joke Orelope-Adefulire, the commissioner in charge of the Min istry of Women Affairs and Poverty Alleviation in Lagos State, told Spectacles there is nothing wrong in a man monitoring his wife.
She said, "As a man, he( my husband) has tried to monitor me in the past and he found out that I have nothing to hide. My husband is free to pick my calls any time, any day. I don't hide my phone from him, I drop it anywhere. I don't have anything hidden from him. He has done it (monitor me) in the past and he is still doing it. He would wake up in the night to check my mails, but he has found out that I am not like that.
It is not that he is jealous. I think he is trying to make sure that something strange has not started happening.
He does that periodically. If he doesn't love me, he won't do that." If the husband is free to pick her calls, is she also free to answer his calls, Spectacles asked the commissioner.
She answered, "You know that as a man, I have to give him that respect. That does not mean I don't ask questions. I am not saying he is a saint; he is a fine man anyway. I am happy that he respects me, I have not found anyone with him either in the day or in the night." Joke described her husband as a "fine man".Could that be all the reason she fell in love with him?
Her answer, "Why should I marry someone I don't like? You know it is wrong for a woman to marry someone she doesn't like; that definitely will bring trouble in future. What some women don't realise is that if you marry someone you don't like, when you see something you don't like in him, you will mess around. But if you like everything about your man, you won't look around. What else do you want going around? What do you want outside that you don't have at home? That's what courtship is for: to find out everything about your man. If you don't like the person, better do away with him rather than force yourself on him and then become a problem in the future. If you don't like your man and you marry him by force, when you see a boyfriend outside, you will fall in love with him and there will be trouble at home." Madam Commissioner recalled with relish how she met her Romeo. With a smile brightening her face, she softened up as she recalled the memorable moment in her life when providence led her to meet the young lawyer who today is her shining armour.
"I had a problem with one of my mother's tenants, a very stubborn man. And I went to my father to complain. My old man advised that I look for one of the lawyers very close to our place to issue him a quit notice.
"The first person I met was my husband. He was then a young lawyer and I told him what I wanted. He asked me to come to his office. From there, one thing led to the other. At the end of the day, he delayed what I came for, though he eventually did for me the quit notice. Something that should not take him more than one hour to prepare took him weeks." The commissioner was dressed in a simple Ankara outfit, hardly distinguishable from the retinue of women who daily visit her office. Is this her regular dress mode, and what informed the simplicity?
She smiled and explained how easy it makes life for her."I started wearing it a long time ago. Before I became anything, that's what I wore; and when I became commissioner, I could not say because I am somebody I would now start to put on something else. That's me for you, I am a simple person.
What they put me here for is to perform, to help women. If I cannot help them, do you not think they will bring a man in?
"I just want to be myself. I believe I owe it to my husband; if he likes the way I dress and doesn't complain, that's it.
That is the only person I owe a responsibility. He is my husband, he owns me. If he doesn't complain, I am ok. At times when I dress up, ready to go out, I call on him and say, 'My friend, come and see, am I ok?' And I dress him up too." But it is not every woman who goes into politics and keeps her home intact. In some instances, it is either she makes it in politics at the expense of her home, or vice versa. For Joke, she has made a steady progress in the politics of Lagos State, and yet her home is as strong as ever. When Spectacles asked her how she did it, she simply smiled, ascribed the glory to God and appre ciated the trust and confidence her husband had i n h e r. S h e s a i d h e r husband knew that she was a daughter of a n o t a b l e p o l i t i c ian before they got married; and when she began to take more than a passing interest in politics, her husband encouraged her.
"Before my husband joined the Bench, he was a lawyer and just about the time I was nominated to contest election to the house of assembly, his people too dragged him into contesting for council chairmanship, which he lost nar rowly. He didn't go further, but I have not looked back since I became a full politician in 1989." How about men who forbid their wives from going into politics because of the notion that for a woman to make it politically in Nigeria, she must sleep around?
Joke dismissed that notion, saying, "I don't believe that. It is about you and what you want to do.
Some people lack confidence in themselves, that is why they want to sleep around. If you fail to do what you are supposed to do, you begin to look for another thing to support yourself. That's why some women fall. For me, I know what I am doing and I know that politics is a very serious business; I have the confidence of my husband and I don't flirt around. I don't believe in that." Does that mean her husband can go to sleep, even when she goes about her political business and the late night meetings?
"If I travel for ten days and I don't come back, he knows where I am and he believes in me. We have been in it for more than 17 years and I have not had any problem with him, even for a day. He has not found me wanting, he knows where I am at a particular time, and he knows where I should be. I call him and he calls me. It is because of the trust and confidence he has in me. To whom much is given, much is expected. If my husband can give me the opportunity to go fully into politics, I should be able to justify that confidence. What do I want outside when I have my husband at home? I am ok with him." For four years now, Joke has been in charge of the women ministry in Lagos and today, she says she is very proud to have impacted on the women folk who she said now see her as their idol. The commissioner told Spectacles that she will forever remain grateful to Governor Bola Tinubu who gave her the opportunity to serve her fellow women.
During her tenure, Joke has initiated programmes believed to have helped lift the women up.
Recently, her projects attracted commendation abroad, and last month she was in London to receive the International Public Servant of the Year 2007 award, sponsored by Scottish Widows and backed by the Department of Women and Equality in Britain.
According to the organisers, Joke won the honour as 'the most effective woman working in the public sector who has demonstrated real achievement internationally in the last year.' The commissioner, who was the only black woman honoured, was recognised in three areas namely: women empowerment, working for children and poverty alleviation.
On the award, she said, "One thing that gives me joy is to see women happy. I do not even know who n o m i n a t ed me for the award. I thought it would be just a simple ceremony, until I got to London only to find myself in prestigious Victoria Park Plaza Hotel and among first class women around the world. I felt so humbled and challenged to do more."