PARENTS CRY TO IG FOR JUSTICE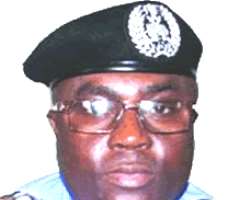 Onovo
The Inspector General of Police, Ogbonna Onovo has been charged by the parents of a student of the Federal Polytechnic, Ado-Ekiti who was beaten to a coma by some policemen at the Police Post at Fayose market on Monday to order immediate arrest of the erring cops.
Addressing newsmen in Ado-Ekiti on Wednesday at the teaching hospital amid tears, parents of Abigail Ige said the IG should order the arrest of the four cops involved in the brutality and ensure they were tried in the law court.
Calling for justice, Mr. Samuel Ige and his wife, Florence, described as disheartening the attitude of the cops, who were paid to secure lives of the citizens but turned themselves into terrorists. Sixty-five-year-old Mrs. Ige was weeping profusely by the hospital bed of her daughter, who was still in serious pains.
Appreciating the intervention of his daughter's school authorities, 68-year-old Ige said he would have headed for the law court to fight for justice on behalf of his daughter. According to the retired teacher, ' this is sad. I can't believe that my daughter was the one beaten by four policemen after being thrown into the cell. They wanted to search her bag and she insisted that the bag must be searched in the open and they refused. What is going on in this country?
'Nobody is safe. Criminals terrorise citizens, even those paid to secure us have turned themselves into terrorists.'
The victim on her sick bed revealed that she insisted on having her bag searched in the open because of the experience of one of her cousins in the hands of policemen.
She disclosed that 'one of my cousins, Seun, a student of Obafemi Awolowo University(OAU), was accosted sometime ago just the way I was accosted. He was taken to the police station and the police who arrested him put a dagger in his bag right in his presence and they threatened to parade him as an armed robber.'
The spokesman to the state Police Command, Mohammed Jimoh, Assistant Superintendent of Police (ASP) said investigation was ongoing.
Investigations revealed that the cops were yet to be arrested or invited by the police authorities and they are yet to visit the victim in the hospital since Monday. The 22-year-old Microbiology student was beaten black and blue when she entered the police post to claim her bag.
According to the brutalized victim, 'After I finished buying other things I needed, I went to the station since it is not far from where he met me. As I got there, he said that he would show me who he was because I refused to allow him to search my bag in the market. He asked me to enter into the cell and I said no because I had not done anything wrong.
'They started hitting me, four of them, (two female and two male police officers). They beat me and when I became tired they dragged me inside the cell. The first policeman, Femi, came inside the cell with a plank and started hitting me on the head. He did it the first time and he did this on four occasions. Another female police in uniform came inside and pleaded with them but they refused, I later passed out. But before then they said that if I died nothing would happen.'