NIKE PELLER DUMPS ACTING, PICKS MAGIC WAND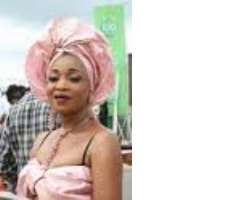 Delectable star actress, Nike Peller, the daughter to the late magician, Professor Moshood Abiola Peller has concluded plans to mount the stage with her lawyer turned magician, Zeeto in a couple of weeks.
The beautiful actress cum movie producer who has since dumped the movie industry called Nollywood in Nigeria is set to exploit new grounds in the magic world having gone through rigorous training in the acts of magic and stunts in India. The happily married actress who has confirmed her incursion into the movie world, we learnt, has put all machinery in motion to begin the magic stunts.
"Yes, it's true; she is mounting a stage for magic with her elder brother, Zeeto. We plan to tour Nigeria for stage performance. We are starting from Lagos first and gradually extend it to other parts of the nation." One of her aides we had a chat with said.