PIRACY OF FOREIGN WORKS KILLING NOLLYWOOD –ALLEN SCHEID, TV PRODUCER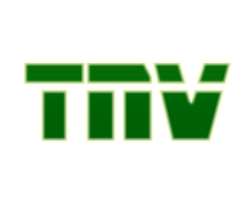 Allen Scheid is the CEO of Common Ground Productions and the brain behind the drama series, The Station. Only recently, he completed works on a reality T.V. show, The Academy. However, the unassuming director and chief executive would not admit to his status as the producer of the drama piece.
Scheid in a recent chat with Daily Sun spoke on his mission in Nigeria and why he's focusing on youths.

Background
I'm an American born in Pennsylvania. I attended public schools in the U.S. I'm the youngest of five kids. I found, early in my life, a passion for television. Then, it used to be black and white. I was fascinated. When about 12 years old, I was asked what I wanted to be. I told them a television producer. I've been lucky because I've been doing this for over 30 years. At a point, I was a journalist and a television producer. I covered conflicts and wars.
Past works
I've worked with different channels T.V like the CBS News, ABC, FOX, and Universal Motion Picture Co. in Colombia. I also worked with the BBC, Sky News, and so on.
The Academy and The Station
Behind the idea of The Academy is a goal to create a reality TV show that would be different from other TV shows. Sometimes, if you looked at other reality TV shows, there is no respect for decent behaviours. Reality shows in Nigeria here are better.
We produced a reality show that provided opportunity for 20 Nigerians and gave them opportunity of featuring in a drama series which we intend using for positive influences. It is called The Station. The idea of The Academy came from Nigerians and myself. From The Academy, we went on with The Station which was also a collective idea. We had discussions on the development process. The contents are researched by Nigerians. It's put together by young great Nigerians and myself.
Nigeria's movie industry
Nigerians are incredibly creative. They only need to direct their creative abilities towards solving the problems of violence. Many people seem to have the belief that better technology like cameras will turn out better TV shows. This is not true. It's about the person operating it; the talent behind it. You may have all the fancy equipment and it may not do you anything. I think there is need for heavy investment in the industry as a whole.
Challenges
It's the same as every other TV stations around the world. They include the problem of power supply, obsolete equipment, time running out and so on. When you are doing something for the people, a lot of people would want to help you achieve your goal. It's normal, sometimes, interesting and sometimes stressful. The same problem applies in America, Britain and every other film industry. It's basically a process of making a TV drama series, which is not an easy task. In one scene, we might have 100 people. We have created about 3, 800 jobs with this production for Nigerians.
Casting youths
In any part of the world, the youths are the ones who learn from the mistakes of the previous generations. So, they constitute the bulk of the cast. The youths in Nigeria have seen what the past has brought upon them. They would want to do things differently. So, it is important that we help the youths to have a voice. We help them see the alternative to violence. It's the youth that can change the country.
Target audience
When you get people engaged in collective decisions, like making a TV reality show, it would reflect the seriousness about the philosophy and the process itself. There are about 50 to 55 million people who watch the programme every week. That's a pretty example that people are actually listening.
Between Nollywood and Hollywood
This country has gone through a lot of struggles and pains. But they made home videos and said some things. I respect them for that. They are growing and changing. But you can't compare Nollywood to Hollywood or Bollywood. The industry is being hindered by the negative image the country is currently encountering.
The Ministry of Information has done much in laundering the image of the country. Until copyright is respected by Nigerians, and they stop selling and buying of pirates video and films from Hollywood, stop stealing of copyright of music and 419, the nation will not move forward economically. I challenge everyone in Nollywood to produce films that are positive and non-violent. I want to see Nollywood as a vibrant creative avenue for the youths to work together and promote the positive sides of life.