AS AFROMEDIA CELEBRATES GOLDEN YEAR, GMD OLOPADE SAYS OUR TASK IS TO TRANSFORM LIFE OF BRANDS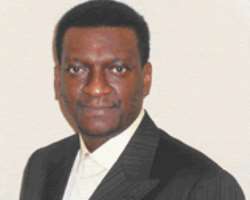 Olopade
Afromedia Plc, Nigeria's premier Out-of-Home media organization has announced the celebration of its 50th anniversary.
Today, after 50 years of pioneering work, Afromedia is an acknowledged leader in the advertising industry.
Mr. Akin Ire Olopade, the Group Managing Director (GMD), shares the company's experience and plans for its golden jubilee anniversary campaign themed, 'Going Green'.
How did it start?
We cannot overemphasize the journey to this point. An interesting journey which has made us the nation's premier Out-of-Home media company, a journey which started on October 28, 1959; about 50 years ago when we commenced operations in Nigeria.
We started as a company which was formed from a partnership of UAC International, Mills and Allen International and British Franco Electric Company - all Multi-National Corporations. UAC International, a multi-national conglomerate owned controlling shares. Mills and Allen was the largest outdoor advertising company in the United Kingdom, while British Franco Electric Company was the largest UK manufacturer of illuminated and road traffic signs.
We started out as a small service arm of West Africa Publicity (WAP) before incorporation in 1928 as part of the parent United Africa Company Limited (UACL). However, in 1959, in order to meet the requirements of international conventions which did not permit a single organization to run both agency, services and media contracting services, two companies were formed by the parent UAC conglomerate. The companies were: Afromedia Nigeria Limited to handle outdoor advertising services, and Lintas Limited to handle core advertising agency operations. These two organizations were run as two independent members of the UACL Group.
How was it indigenized?
The Enterprise Promotions Decree of 1972, started a new era in our rich history because the policy reserved amongst others; Public relations and advertising exclusively for Nigerians. This made the acquisiton of Afromedia Nigeria Limited by its Nigerian managers who still maintained links with the previous specialised partners possible. Precisely on July 2, 2008, Afromedia Nigeria Limited received approval of the Corporate Affairs Commission (CAC) to become Afromedia Plc.
On the May 18, we were formally listed on the floors of the Nigerian Stock Exchange (NSE) with 1734 shareholders. We currently stand as the company with the highest capitalisation and asset base in this industry today, in Nigeria.
What is it like being a Pioneer?
As an oganisation, our task is to transform the life of brands through innovative Out-of-Home media solutions, products and services. As the premier organisation servicing the Out-of-Home advertising industry, we continued to set the pace by consistently rolling out products in line with international trends and professional standards.
Over the years, we have been at the fore-front of innovation in our industry. Apart from the first screen - printed poster, our highly trained and skilled team carried out further innovations in half-tone printing and in 1968, achieved the local production of the first four-colour half-tone screen-printed posters in Nigeria. In 1979, we introduced the concept of 'Media in the Market Place'. We also pioneered the illumination of advertising sites independent of power from PHCN or generating plants. By using solar power to provide power, we have been able to go to remote locations with low electricity generation.
Where do you go from here?
These achievements could not have been possible without our esteemed partners, clients and suppliers.
Without a doubt, Out-of-Home media solutions are essential in building brands and boosting businesses in Nigeria. And as the nation marks her 50th independence anniversary, we are pleased to celebrate ours too.
On our journey, we have reached out to strategic partners who have worked with us. Afromedia Plc is currently building workable business relationships with key States/Stakeholders in Nigeria, especially those who possess high advert potentials. In simple terms, we are focused on initiating and executing Public-Private-Participation (PPP) schemes with various authorities through securing medium to long term Exclusive Advertising Concessions. Some of these agreements are already in place in a few states whilst we are currently in discussions to ensure others become a reality.
How do you intend to celebrate the Golden jubilee?
We are pleased to roll out a series of activities that have been scheduled to celebrate our Golden celebration starting from today.
As you may be aware, today, Saturday 5th June is World Environment Day. All over the world, today has been set aside to reflect on our environment. At Afromedia Plc, we are committed to 'innovatively changing the landscape' of our country not only around our billboard sites, but through other environmentally-friendly initiatives.
The challenges of Climate change and the resultant debates, intervention initiatives and advocacy efforts have also partly informed our decision to chart this course. We realise and deeply understand the urgent need to protect our enviroment and by so doing, protect our future.
The 50th anniversary campaign of Afromedia Plc is tagged: 'Going Green'. This theme, is in line with today's celebration of the World Enviroment Day (WED) and our resolve to protect our environment . This campaign takes effect from today through a nationwide creative competition with the theme, 'My Green Nigeria' which is open to all Nigerians, especially advertising practitioners, To develop talents in Graphic and Art. The competition is open to students and industry professionals.
The winners will be unveiled at our media and VIP anniversary gala night later in the year. The winner will get a reward of 2Million naira, Creative Exposure by Afromedia and Designation as Afromedia Best Graphic Artist for 2010. 1st Runner up and 2nd Runner up will go home with N500, 000 and N250, 000 respectively with other consolation prizes. This competition has been endorsed by the Association of Advertising Agencies of Nigeria (AAAN)
Aside from this, what other things have you lined up?
In addition to the competition, our 'Going Green' (GG) campaign will also have a tree planting ceremony for all our employees, partners and suppliers.
We are also pleased to announce that wherever an Afromedia billboard is sited, the surroundings would be kept clean and green as is our practice.
We have commenced the process of setting up a not-for-profit arm of our group, The Afromedia Foundation which will oversee these CSI legacy projects and will be funded by an alloted percentage of our Profit.
What's the future for Afromedia?
Well we have an on-going restructuring to better position us for the next decade. This will also reflect in our brand outlook and feel. The new Afromedia Plc, as you would know it from the fourth quarter of 2010 will be unveiled at our anniversary gala.
Through the celebration of our 50th anniversary, we hope to demonstrate what is achievable through commitment to excellence and continuous re-invention to have survived many decades and outlive at least three generations. It is imperative to have many more of such sustainable businesses in Nigeria and organisations that attain longevity fused with constant innovation and rejuvenation to meet evolving trends.
We are excited to present a season of celebration and more importantly, a season of 'Going Green', which is equally important to us because of our sincere commitment to the environment and our future.
We invite you to walk with us through this joyous period and most importantly, partner with us through our 'Going Green' initiatives .
We look forward to this relationship as we count the media as our partners in progress and most excitedly look forward to the future of our business and country.