BLOOD DIAMONDS: NIGERIAN MOVIE DIFFERS WITH HOLLYWOOD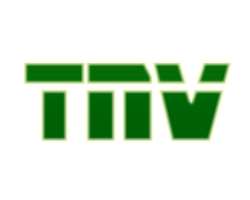 OUAGADOUGOU (AFP) - "His major characters are my minor characters, and my minor characters are his major characters," Aduaka said in an interview.
"He's like James Bond," the London-based director said of DiCaprio in the Hollywood movie directed by Ed Zwick. "I'm not interested in him. He'll survive, just like Bond."
Aduaka's screen hero on the other hand, a 16-year-old kidnapped from his classroom by Sierra Leonean rebels at the age of seven and trained to fight as a child soldier, is barely surviving in his just-released movie, "Ezra".
Premiered at the US Sundance festival last month, the film titled after the main character's name drew heavy applause and waves of emotion when shown at this week's Panafrican Film and Television Festival of Ouagadougou, or FESPACO, a two-yearly fest viewed as the continent's prominent cultural event.
As the film opens, Ezra is portrayed struggling to return to normality after the ferocious civil war that laid waste to Sierra Leone. His days are divided between coming to terms with the past at a psychological rehab centre and taking the stand before a UN-sponsored national truth and reconciliation commission.
His sister, whose tongue was sliced off by fighters during the war, has told the commission that Ezra was among a battalion of teenage rebels who torched his home village and mowed down his parents.
Ezra can't remember. That day the rebel commander, who had just concluded a blood diamonds deal with white arms traffickers, had his troops injected one by one with amphetamines and ordered to go "cut off the hands" of villagers to stop them voting for a rival political camp.
"My film is about war, who fights it, how they fight it," said 41-year-old Aduaka, whose early memories as a child go back to the 1960s conflict in Biafra, "a war where starvation was used as a weapon of war for the first time and more than a million people died," he added.
"No one ever talks about it any more, yet it was one of Africa's first post-colonial conflicts."
Aduaka, however, whose parents moved to Lagos in 1970 after the Biafran War and who went to study in Britain at the age of 18, remembers the gunfire, the sound of people running and the realisation his parents were scared. "It makes you vulnerable and insecure."
"I want people to realise that wars don't end with ceasefires, that deep psychological problems remain," he added. "Ezra" is Aduaka's second feature after prize-winning film "Rage".
The film-maker, who went to the West African nation to research the movie about child soldiers, meeting former combatants, psychologists, teachers and politicians, said the film was "not about who's good and who's bad, it's about the effects of war."
"This is not a festival film, I try to be useful. It's not art for art's sake," Aduaka told AFP. "What I'm trying to talk about concerns everyone."
The rebel commander who had Ezra and a bunch of other small children seized as they studied in school was not an evil character, he said. He was an idealist who believed he was fighting for a just cause "but he used kids."
"In the name of good causes, bad things happen," Aduaka said.
"In the West these kids would get years of psychological counselling. In West Africa they end up scarred and are left to go fight as mercenaries in one conflict after another, just fuelling more wars."