Vera Nweke Shows Massive Cleavage In New Birthday Photos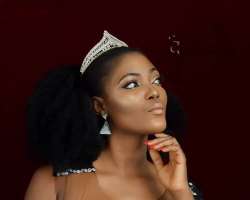 Queen Of South East Nigeria 2018 Winner Miss Vera Nweke turned a year older today and to celebrate the memorable day, the glamorous beauty shared some classy photos which did justice to her gorgeousness.
Vulnerably beautiful, delicate, Vera Nweke, slays minds in this shoot putting her natural assets on display.
The Enugu State born Beauty Queen is a promising talent that is fast eating into people's hearts both with her talent and beauty. That's why she's called paragon of beauty.
2018 has been one of her best year ever as she set to celebrate her day with students of Badore Community School. While she Proceed to Anambra Next Week For Her Walk Against Violence On Women and Girls on the 23rd-25th November.
Happy Birthday