ME AND CHARLY BOY`S PRIVATE PART-.I THOUGHT IT WAS SMALL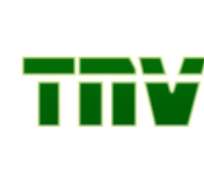 How would you react when a pretty lady comes to you and says she has come to discuss Charly Boy's private part. Get blue in the face? Burst a blood vessel?
Or simply break into a loud guffaw?
Well, that was what Helen Sosu did recently, when she walked into Daily Sun Newsroom, clutching a black, fat book. The title was 'My Private Part,' attributed to the maverick entertainer, Charles Oputa, popularly called Charly Boy.
Yes, that is the title of Charly Boy's biography, put together by Helen Sosu, an English graduate of the University of Lagos, which will be presented to the public in March.
The lady confesses that she initially thought the project was small, but to her amazement, it got bigger and bigger.
But how did it all start?
"In 2002, I wrote a poem called Filth," says Sosu, who used to feature in Charly Boy's programme on television, Zoom Time. "He loved the poem, and decided I was going to write his biography. I felt so honoured."
But was the weird title her idea?
"No, he suggested it," Sosu quickly tells you. "We suggested Labyrinth as the title, but people had problems pronouncing it. So Charly Boy said, it's my private life, my private part, so let's use that title."
You remind her that the former president of PMAN (Performing Musicians Association of Nigeria) once posed nude for a magazine. Was she there?
Quickly again, Sosu responds: "No, I was not there. But his wife was there. That particular picture was to represent his transparency, that he has nothing to hide."
What was it like working on the biography?
"We thought it was going to be something small because Nigerians don't have time to read. We started looking at his image and why he does some of the crazy things he does. By the time we did the dummy, it got bigger. We unveiled his dress sense, his feminine voice and all that.
You get to see him in different phases. As gentle as a lady, harsh or temperamental as the man. But it is always for a cause.
"To do the book, I had to get into his head, I had to observe his moods. In addition, being his PA helped me to move around with him and I also watched him with his family."
Was there any question he avoided in the course of the research?
"No question would rattle him. He talked freely about his relationships and the different women in his life."
Now, you want to know if it was the women who usually break his heart or the other way round. "It was both ways," Sosu replies, giggling. "Luckily for him, he finally found true love in Lady Di at last. He is also taking life as a grandfather in his strides."
Sosu joined Charly Boy as a staff in 2002 even though she had been part of the TV show since 1998. "There was a segment on the show called Akproko, and my character name was Fowl Leg. Here, you had three women in the salon doing all kinds of gossips and trying to reenact everyday life. I enjoyed the fact that I got the opportunity to work with a lot of creative people like Tunde and Wunmi Obe."
Working with Charly Boy, Sosu says was a different ball game. "I had to take seven different positions at the same time. I was head of creative department, media spokesperson, PA, marketer and presenting Zoom Time Lifetime. If Tunde or Charly Boy wasn't around, I could replace either of them."
Going down memory lane, Sosu tells you how her boss discovered her. "I had this idea, and I told Jerry, then Papa Nothing Spoil about it. That one didn't jell, and then I got the Fowl Leg role. The character is a go-go girl. She could betray anyone, backstabbing her friends."
So, does this reflect her true character, you ask.
"No, not at all. She is the direct opposite of who I am."
Before her encounter with Charly Boy, Sosu was into modeling. "I was with T Models then, and I later went into home video. I participated in movies like Enemy Within with Charles Okafor, Fast Moves by Ejike Asiegbu and President's Daughter, with Regina Askia."
By YETUNDE OLADEINDE