MY RISE TO STARDOM--BASHIRU ADISA A.K.A. BABA GBOIN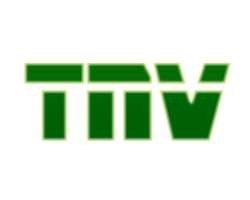 He has been on the scene for quite a while, cracking hilarious jokes on television and radio, which he says has brought him closer to the powers that be.
Bashiru Adisa a.k.a. Baba Gboin is an achiever whose commitment to comedy has made a difference in the entertainment industry. He spoke to Blockbuster.
Excerpts:
Beginning
I became a broadcaster over a decade ago when I was introduced to ace comedian, Gbenga Adeboye, who featured me on some of his programmes before I eventually got my own programme on Radio Lagos. Prior to this period, I was a staff of the Lagos State
Electricity Board. But the job never gave me the kind of satisfaction and fulfillment that I wanted. Besides, I was eager to develop my God-given talent and natural ability to make people laugh. After some time, with the help of some people, I was able to secure a programme on Radio Lagos. The programme was called "Kasunlayo", a late night show meant to send its listeners to bed.
Road to stardom
Not long after I started my programme, Dr Raymond Dokpesi established RayPower FM at Alagbado, Lagos. I went there with the hope of getting a Yoruba programme, but I was told that they already had a Yoruba programme and that another one could not be created. However, Ambrose Shomide said he would accommodate me if I was ready to co-present with him on "Minijojo", which was the only Yoruba programme on the radio station. I accepted his offer and that was how we became co presenters till date.
For me, it has been a steady rise to stardom since I joined the sector. Apart from "Minijojo" and "Kasunlayo", I now present several other programmes on various radio and television stations. I wouldn't have gone this far if not for the help of the Almighty who gave me the talent in the first place.
On the industry
I believe that the broadcast industry has witnessed appreciable growth over the years, but I also feel that the sector has witnessed the influx of quacks who only came because of money. I believe this was due to the high rate of unemployment. They came in without
any form of training and they mess things up. But as for me, I always try as much as possible to follow the ethics of the profession. By doing so, I set standard for those coming behind.
From radio to film
Besides broadcasting, I am also into acting. I have not only featured in a number of Yoruba home videos but has a production to my credit. My foray into acting was not an afterthought, I have been in it since my secondary school days. However, I have stopped accepting offers to star in movies because I am currently in school. I am studying Yoruba Language at the Lagos State University (LASU). The programme has been time consuming
By Daily Sun