Phyno Takes Us Back To Nostalgic Hip Hop With 'fuwa Sewa'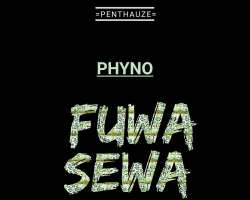 When it comes to traditional hip-hop, Phyno never disappoints. Time and again, the artiste has made us nostalgic for an era we sorely miss.
'Fuwa Sewa', Phyno's latest single produced by IamBeat, is no different. In his usual style, the artiste draws on memories and experiences to touch situations and issues he has had to deal with while living in the spotlight. Phyno raps passionately to synthesized keys and an occasional interlude of drums, but the song itself never loses its mellow feel.
Just before the song's official release, Phyno performed live for a crowd of thousands at the African Senior Athletics Championship event in Asaba on August 1st, 2018.
See song attached.