Oghenekaro Itene Moves Closer to Her Hollywood Dream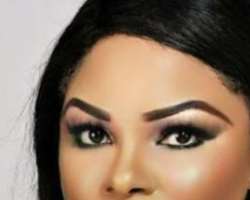 Nigerian-born actress, Oghenekaro Itene is steadily inching her way to her dream of becoming one of the better known talents out of Africa plying her trade in America's Hollywood.
Following her last outing in Esohe, an epic which was a collaboration between Nollywood and Hollywood, served in a cocktail of the rich tradition of Bini kingdom, Oghenekaro continues the pursuit of her Hollywood Dream in Chase, in which she plays the role of Jayla.
Written, directed and co-produced by Michael Matteo Rossi, the movie is about a hit man who must prove his loyalty to his mentor and best friend, while his girlfriend wants to leave the business. Rossi already has a feature, Sable and several shorts to his credit. His latest film, Chase, which showcases Oghenekaro will be in the cinemas soon.
The main Hollywood stellar cast features names like Damien Puckler, who plays the hit man. Others include Jessica Morris, Aries Spears, Richard riehle , Devanny Pinn and Simeon Panda. Expect to see a lot of action where Puckler, a known martial arts expert is in the mix. He can be devastatingly exciting and create lots of anxious moments for the audience.
The writer/director holds out no less a promise. According to him, "Chase really is a roller coaster of a ride. I feel there's a lot of stinging emotion mixed with some action and a lot of unique kills from our lead hit man. It'll definitely be a bloody journey for the characters involved that the audience will be invested in."
Rossi's previous films include Misogynist and Sable. He wrote the screenplay for Chase and produced alongside Katrina Y. Nelson and Jane Badler.
Chase brings Oghenekaro up to speed in the creative world. Everything is happening fast for her. One moment she was a make-up artiste, working behind the scene in moviedom.
Driven by the urge to succeed beyond the shores of Nigeria, Oghenekaro left for South Africa to set up shop, serving the movie and music video industry as a make up artiste. She also did some acting jobs on the side.
Now Hollywood is ready for Oghenekaro Itene.

Chase movie poster