BREAKING NEWS : ACTRESS WUNMI SENT TO JAIL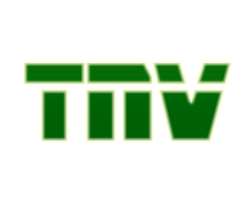 At exactly 12.58 p.m. today, Justice Ahmed Mohammed of the Federal High Court, Lagos sentenced popular Yoruba movie actress, Taiwo Akinwande Hassanat, a.k.a Yetunde Wunmi to three years imprisonment or pay one million naira fine. This follows the actress' admission of guilt in the drug trafficking case filed against her by the NDLEA. Earlier before the judgement was read, the NDLEA prosecutor, Raphael Hiwukaye tendered the following exhibits in addition to what the first prosecution witness tendered; a forensic report, two copies of security aide form, copies of certificate of analysis, two copies of package of substance, two copies of report of seizure, three statements of the accused made at three different times, with their English translations.
In his allocutus, lawyer to the accused Benson Ndakara asked the court to temper justice with mercy, adding that all the relatives had abandoned the actress and that the court should not abandon her. The judge, however, said that the actress ought to be a role model in the society but failed to live up to expectation. He said the popular actress would live in shame for the rest of her life as an ex-convict. Wunmi was arrested by officials of the National Drug Law Enforcement Agency (NDLEA) on Saturday 23 September, 2006, at the Murtala Muhammed International Airport (MMIA) Ikeja, as she was about to board a Virgin Atlantic plane to London.
She was arrested on suspicion of trafficking in cocaine. She was later made to excrete 92 wraps of cocaine (condom sized) at the NDLEA cell where she was detained. A top NDLEA official described her action as unprecedented. She was later arraigned at a Federal High Court in Lagos in November on charges of trafficking in an illegal drug. She pleaded not guilty to the charges on her first arraignment. However, on 16 January, the popular actress changed her plea to guilty when she was brought to court for continuation of her trial. In the amended charge, which read: "That you, Akinwande Taiwo, on 23 September, 2006, during the inward clearance to London through Virgin Airline at the Murtala Muhammed International Airport, Ikeja, within the jurisdiction of the court, without lawful authority exported 1.2 kilogrammes of cocaine, thereby committed an offence," Wunmi pleaded guilty and prayed the court to be lenient with her.
Following her volte face, the presiding judge, Justice Ahmed Rahmat Mohammed, adjourned the case till today for judgement. The decision to plead guilty, P.M.News gathered, was taken by the actress so that she could face a lighter punishment