TIM GODFREY RUNS MAD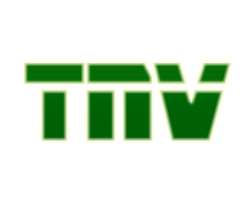 If you have been following events at the gospel singer's Sammy Okposo's caucus you would have probably noticed that one of the enviable hands that has made his band tick is Tim Godfrey.
The sensational artiste, with support from his formidable band called D XTREME CREW, has just launched a project named MAD, Made Against the Devil. This project according to the handsome singer " MAD is a project dedicated to the discovery, development and showcasing of talent in Nigeria and Africa in Diaspora. The relatively known production outfit, which is a perfect academy for young adults to realize their potential in life, is already garnering popularity and piquing music lovers in Nigeria.
The major objective of this talent discovering is to promote artistic expression in every spoken and musical form in every environment that find it so hard to exhibit their imbued talents." He boastfully said.
D Xtreme Crew is an evangelism oriented music ministry with special interest in staging gospel musical concert and searching for the souls for the kingdom of God worldwide.
The vision and mission are to create an avenue where people of all ages can experience God's presence and spreading the gospel to the extreme of the earth through music.
The Anambra born dynamic music promoter and multi-instrumentalist, Tim, the leader of the band, is an unpredictable music icon that is spiritually influenced by Kirk Franklin of America. His latest work, which is getting to the final stages in the studio, is set to bring revolution to African gospel Music.
Tim Godfrey and D Xtreme Band, for those who don't know, was nominated, shortly after their single in 2005, by AMEN Awards, that nomination actually open several doors of opportunity for them as they became a toast of every Christian assembly home and abroad and they performed at the 2005 KORA and Ghana Music Awards 2006.
Thereafter, they toured five States in America e.g. New York, Houston, Maryland, Washington D.C. and Atlanta in June 2006.
Little wonder, these unbeatable six sonorous voices with dexterity and a team of skillful professional instrumentalists under the leadership of Tim are boasting to break the yoke of enemy who may want to stand as an obstacle musically.
On what to expect in their much-awaited album, Tim explained that the 12-tracker album's promo would be out before the end of next month and there are hit songs like, I dey wonder, Hero, Denge Denge, Oriki to mention but only a few.
BY: Alonge Michael