Nigerian filmmaker wins Best Film Prize at 14th Ecrans Noire Film Festival in Cameroun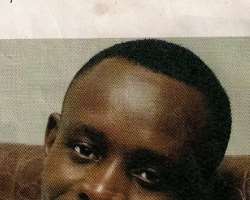 Nigerian filmmaker wins Best Film Prize at 14th Ecrans Noire Film Festival in Cameroun
Chike Ibekwe's Eternal shared the best film prize at the 14th annual "Ecrans noirs" Film Festival in Yaounde (Cameroon) last Saturday.
Chike Ibekwe's Eternalshared the Golden Screen best film award with "An Unusual Woman" by Burkinabe director Abdoulaye Dao.
Abdoulaye Dao.'s film is a melodramatic story about a wealthy businesswoman in an unfortunate marriage to a man who was unfaithful, slothful and brutal and who decided to take a second wife.
Chike Ibekwe's Eternal was the only Nigerian film in competition with other outstanding features from France, Haiti, and other countries but it came out tops.
Eternal, the 94 minutes film tells the unforgettable story of Dozie and Chima, two faithful Nigerian friends who were soldiers with the ECOMOG mission in West Africa and after returning from the peacekeeping operation in Sierra Leone, they went to a social event. But on the way back, Chima was struck by a car and died on the spot. Dozie was heartbroken as he mourned the loss of his dearest buddy until one day the ghost of his faithful companion Chima inhabited his body to continue their eternal bond.
Chike got funding support from France to shoot Eternal. The film was selected and screened at Film festival d'armiens in France in 2008 and also at ZUMA Film festival in Nigeria in 2008. He is currently working on his second film Letter to the Professor featuring Prof. Wole Soyinka, the first African Nobel laureate in Literature.
Chike Ibekwe is a hardworking filmmaker/producer and writer. He created, produced and directed OFF CAMPUS a TV Sitcom series.