Actress, Bose Alao Shows off her Man to Scare Suitors Away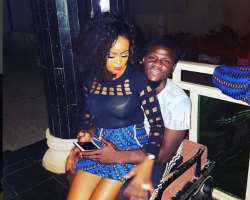 Nollywood actress, Bose Alao, is not happy with the kind of messages she has been getting from various guys who have been sliding into her DM.
The actress recently decided to show off her loving man who has stood by her all year round as they hang out at the club having fun.
She made it known that it is a deliberate act to prove to those sending her private messages that she is in a relationship and cannot entertain their silly messages.
"A wise woman keepeth her home... this is what we do whenever u slide into our dms writing rubbish," she wrote.