THE BEST ADVICE MY FATHER GAVE ME... ARA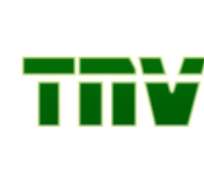 Ara's emergence into the Nigerian music scene took people by storm. She emerged at the scene when the industry had lost the steam. She came when the light had been put out and there was little or no success recorded. Ara emerged when pundits had predicted that the music industry had died.
However, her emergence is a strong indication that hard work and a strong sense of purpose can still yield good results. She demonstrates the fact that something good can still come out of the moribund entertainment industry.
The young petite lady came in with an uncommon and unique product, made African culture her U S P and within a short period, Ara became a symbol of true African culture.
Ara has risen to become a great force to reckon with both in Nigeria and Nigerians in diaspora.
Her brand and style of music is no doubt, a refreshingly different deviation from the convention.
Her determination, strength and sense of focus is visibly evident in her performance. She has successfully projected the rich African cultural values on the international platform to earn her a pride of place at UNESCO.
Ara has recently been appointed and named UNESCO cultural ambassador, the first Nigerian artiste to be so honoured.
Her uncommom creative ingenuity has also seen her dine and wine, hubnubbed and performed alongside renowned international greats like Stevie Wonder and Haitian- born Wyclef.
Recently, the atiste with rare verve and an unconventional sense of style took Saturday Sun into the window of her soul, revealed her new project and talked about her passion to lift those forgotten lot in our society.
How it all began
I used to sing and mime to popular songs and was a hot performer in youth circles, known as Lola Ola. I was studying English at the Ambrose Alli University, Ekpoma; the vice president of my department and one of the best five students.was to take us for the Girls' nite out at La Campagne Tropicana Club, Ikeja later I started going to rehearsal with everyone else and got invited by Atunda ENT to an audition. I excelled, then did another audition before the President of both La Campagne Tropicana and Atunda ENT
– Mr. Wanle Akinboboye saw me and later told me: "From what I see, you definitely have what it takes. If you are determined and disciplined, you can make it through the programme I have".
Five years later plus about N40million branding cost, the enigma of Ara's professionalism and personality is in sharp focus as the first serious musical export that Nigeria has produced…
Ara's Passion Project
Queen of the talking drum and Africa's internationally acclaimed enigma, Ara, told Sun about her resolve to actualize her life's ambition of establishing a rehabilitation Complex According to her, she hopes to aquire a 25 acres of land to take care of different classes of the abandoned, orphaned, sick, helpless and hopeless lot in society.
She plans to spearhead a worldwide network of concerts that would bring some of the world's greatest musical icons together for the common good of the under-privileged around Africa. She fondly calls it"my passion project." She is already sourcing for substantial land from an appropriate state.
The Ara Passion Project (APP) was borne out of the yearning and strong desire of young Aralola Olamuyiwa who used to worry greatly about other kids who didn't have good food to eat and shoes to wear while she enjoyed a pampered life.
Even as a kid, she pledged to herself and her parents that when she grew up and made it big in life, she would ensure that she aided as many kids as possible to also enjoy the basic necessities of life.
Today, Ara has toured the world and has performed alongside great acts like Stevie Wonder, P-Diddy, King Sunny Ade, Wyclef Jean, et cetera, on international platforms that include four invitations to the UNESCO headquarters in Paris and a concert before the Queen of England.
"I have achieved many of my dreams career-wise but not so with my passion. My passion is to see everybody doing well, but more so the abandoned and orphaned children…" Ara said.
She visited two charity homes (Fantasia and Heart of Gold) recently and became more determined than ever to make real her passion project. Indeed she visited the Heart of Gold Hospice in Lagos – and her visit coincided with the discovery of a newborn baby that was abandoned. found in a cellophane bag, still covered in its birth blood and its umbilical, the baby was bathed and brought to the hospice.
Shocked but not overwhelmed by the inhumanity of its unknown mother, Ara was immediately inspired to adopt the baby and has been responsible for its care while still in the hospice. She named the baby Araifeoluwa (Wonder of God's Love), while her mother named her Tomiwa (Seek me out).
Ara plans not just to provide succour to the disenchanted and frustrated, the orphaned and abandoned as well as the rejected and dejected, but also to influence the younger generation in her role as a cultural ambassador of the country.
A holder of the Freedom Key to Miami-Dade County, USA, and a UNESCO musical ambassador. She has been nominated for a Nigerian Music Award 2006 in the cultural genre with a contemporary flavour.
"I will also be honoured by His Excellency, the governor of Ogun State, Otunba Gbenga Daniel this month and I intend to intimate him about my passion project… I plan to build a home for children with the Down syndrome as well as a home for pregnant teenage girls who can either have their babies and put them up for adoption or acquire skills to fend for themselves and their babies and get their lives back on track.
"On this proposed property, there will be restaurants, a library, museum, park, shopping mall, health farm, etc, and administrative blocks where international organisations that are helping with the project will have their offices. I want to leave the right legacies behind so that decades after I'm gone, thousands who have benefited from this dream and others who read about it can remember me for good. We've estimated this grand project at N2 billion. I've been making great contacts home and abroad and I can already see the signs that I will achieve this dream" she said.
Ara's new album is the first in her five-year history – titled 'Arayo' (Ara emerges) is a nine-track wonder that dwells on the folk style she is known and celebrated for all over the world. The audio CD contains hit numbers like Arayo, Lakiti, Tolongo, Ile Ife, Labe Igi Coconut, Keep Nigeria One and Aramurere. Three of the tracks have also been shot on video CD for the worldwide launch of the album starting in Lagos.
The album shall be the first to be distributed nationwide through branch networks of some mega banks, which have already signed up their commitment to the project.
Greatest advice my parents gave me
They have always told me to remember the daughter of who I am. This piece of advice has greatly influenced everything I do as I have taken it to everywhere I go. It's been my guiding principle. For me, I remember that I should not allow fame or success to get into my head.
As a matter of fact, every achievement that I make humbles me. This advice is a guiding force and has helped to shape my attitude so that no matter the achievement and greatness, I will always remember where I am coming from and whose daughter I am.
The greatest lesson life has taught me.
The greatest lesson I have learnt in life is that one does not need necessarily need anyone in life to be whatever he/she will be. God is the ultimate in our lives.
This conclusion is predicated on two instances that I personally witnessed and they actually moved me.
The first one was at the embassy where I had gone for my papers for one of my foreign trips. There I saw these kids, I think they were two or so abandoned children but had now been adopted by a couple. This couple had therefore facilitated their documents to take them abroad. I was so touched These were kids that by every reason should have long been forgotten by the mother that had abandoned them but see how fate has turned their fortunes.
The same thing happened too, on my visit to a motherless babies' home and I saw a tiny little tot, as a matter of fact, a new born baby with her umblical cord still intact, and had been thrown away by her mother, I took her and had been taken care of her to the best of my ability.
These two instances where these children's lives have been turned around have truly demonstrated to me that it is only God who decides what each and everyone of us will be and not any man.
My sense of style
My fashion sense is African. My style is me. I represent everything African My style is a representation of the African culture.
My hair is always in braids. I guess that I am the only artiste that wears that kind of extremely long braids.I love to be me, I am not a copycat, I am not sterotype
I am not a designer freak but I have one designer, Modella. He is the only one that can actually bring out the madness in Ara. He is equally crazy with his designs. His creations perfectly suit me.
Infact, everytime I pray I ask God not to cure his own kind of madness because, it is only through this madness that he will successfully bring out the Ara identity.