Odunlade Adekola Happy After Concluding Examination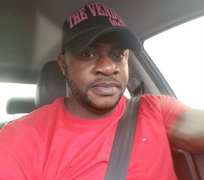 One of Nollywood's actor, scriptwriter, producer and director, Odunlade Adekola, popularly known as 'Sunday Dagboru' has just concluded his examination in the University of Lagos, Akoka, Lagos.
The actor who shared picture of himself while stuck in traffic on his way back from his exam centre is so excited that he has concluded his examination.
Odunlade, who never stops to make his fans happy and excited to watch his movies, is studying to add more value to himself.
He wants a bright future and he is willing to go any length to be that man people will look up to as a mentor in the near future.
His fans are very happy for him and are wishing him success as he also is wishing all Akokites Exam success. According to him, "When you just finished your exam, on your way going, you are stuck in traffic, you will sha take selfie😁😀😀. I wish myself and all the Students of UNILAG success in our exams🌷🍁🌹GREAT AKOKITE! GREAT OOOO".