EXPOSE OF NOLLYWOOD'S ONE ALBUM MUSICIANS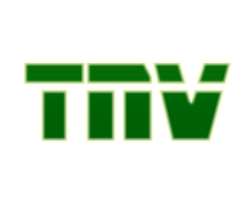 The ban on some top Nollywood stars by the Nigerian Movie Marketers Association has led to the emergence of another talent in our movie stars who were affected by the ban, they utilised the unfortunate situation to have a go at music.
While some have recorded successes, others are making a mess of it, however, none of them has gone beyond their debut albums. They include:
Genevieve Nnaji: (No more) The hit track 'No more' was selected by Yinka Davies in the Sound City Star host is one of the ten top videos. The album makes more sense with the sound quality, the video, artistically impressive, but the message ambiguous as she throws tantrums to men who allegedly don't appreciate women.
Though her music towed the feministic point of view, tartly dressed ladies dominated the movie Genevieve no doubt put up a good attempt after all, but it is evident with the other tracks in the album that she is not a good musician.
John Okafor (Dis girl)
John Okafor a.k.a. Mr Ibu's debut album, 'This Girl' is pretty commendable, blending romance and activism in one album is the height of creativity.
The message comes out clear in the hit track, 'Annoyed.' Where Mr. Ibu criticises the Nigerian government for not providing quality life for the citizenry. The track, Dis Girl, portrays ladies who manipulate men and cheat them off their hard earned money.
The album deserves above average rating due to lyrical packaging with a professional touch. However, Mr. Ibu should go and work on his rhyming scheme. However, few shortcomings are pardonable being a green horn in that endeavour.
Victor Osuagwu (man na mumu)
Victor Osuagwu is another Nollywood actor who h as ventured into music. He sings in vernacular and calls his hit track 'ije love'. He goes descriptive, telling the story of how men suffer in the hands of women.
Like Genevieve, he displays much of chauvinistic sentiments, singing and dancing with traditional Igbo dancers. He deserves credit, he is smart enough to subtitle the video for the easy understanding of non Igbo speakers. Though the message in the hit track lacks coherence with the verses jamming into each other, victor can pass for a musician anytime, anywhere.
Omotola Jalade: (Gba)
Beautiful Nollywood actress popularly called Omo sexy by her friends, Omotola Jalade – Ekeinde is smarter than her audience as she incorporated the services of seasoned artistes like Rugged man, Rymzo, Sound Sultan and Pastor Goody Goody to work on her music.
Apart from that, Omotola's album, though a good attempt judging from the fact that she is a novice in the music industry is lacking in concept perhaps, the cream of musicians she assembled to work with her should have pointed out one or two of her blunders in the work.
No wonder, the much publicised Gba has not received any chart mention. Omosexy like Genevieve is better an actress than a singer.
Rich Oganiru (sugar cane)
The beefy actor says his sojourn into music was a divine call no wonder he created a genre of gospel rhythm with a fusion of local languages like Hausa and Yoruba. When listening to his music, you cannot help but have the feeling of listening to a musician.
His songs are quite soul touching but requires some fine-tuning here and there. However, Rich is more of a musician.