BREAKING NEWS! COSON MOURNS MALIKI SHOWMAN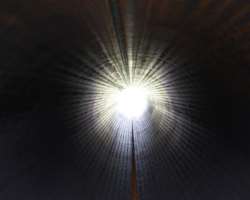 Copyright Society of Nigeria (COSON) has learnt with sadness the passing on of the great saxophonist, Highlife musician and music industry activist, Alhaji Suleiman Abubakar Maliki better known as Sir. Maliki Showman. Maliki Showman was reported to have died in Lagos today, May 29, 2010 after an illness.
A founding member of the Performing Musicians Association of Nigeria (PMAN), Maliki Showman was for many years a member of the PMAN National Executive Council.
Born in Auchi in the present Edo State, Maliki attended St John's Secondary School, now Rimi College, Kaduna. He started his music career with Olowokere and his Noble Brothers Band, Kaduna where he played the bongo which instrument he also played for the Jos based group, The Universal Dandies led by Lord Edison Bell which he later joined.
Motivated by the late Baby Face Paul Asamade, Sir Maliki Showman learnt to play the saxophone from the late Chike Ekwe, one of the greatest saxophonists Nigeria has produced. He was part of the Central Band led by Eric Onuoha where he played with Easy Kabaka, the famed guitarist.
Maliki Showman was an instrumentalist highly in demand and played with many great bands including those led by Bobby Benson, Rex Jim Lawson, Sonny Brown, Bala Miller among others. For several years, he was a regular feature with Victor Uwaifo's Melody Maestros and played the sax in the Uwaifo's evergreen recording,'Guitar Boy'.
During his eventful life time, Maliki Showman produced eight albums, one of which is Maduduogene (We beg God to forgive our sin) which brought him to limelight. His other recordings include Aiyegbeni, Loweyero, Opanosorode and Bolanle, a Yoruba song which became a significant national hit.
His professional name, Maliki Showman, came from his agility and versatility on stage. He was a master performer.
Former PMAN President and Chairman of COSON, Chief Tony Okoroji described the death of Maliki Showman as 'another big loss of a great songwriter, committed instrumentalist, dedicated musician and a great showman. Maliki was a strong member of my Executive committee for the entire period that I was President of PMAN. He grabbed whatever assignments he was given with both hands, never complaining to anyone. Maliki was one of the drivers of the PMAN dream. He was desperate for collective management of copyright to work in Nigeria. He will be greatly missed
Also commenting on the passing on of Maliki Showman, ace music producer, Mr. Laolu Akins described him as an uncommon musician who was dedicated to his instrument and his profession to the end. Mr. Akins described Maliki as having a joke for every situation, ensuring that everyone had a good laugh and seeing to it that he eased the tension where ever he was. He prayed for the repose of the soul of Alhaji Suleiman Abubakar Maliki known in entertainment circles as Maliki Showman or Show-Show
FOR: COPYRIGHT SOCIETY OF NIGERIA (COSON)
CHINEDU CHUKWUJI
Acting General Manager