NOLLYWOOD STARS WHO SMOKE PASSIONATELY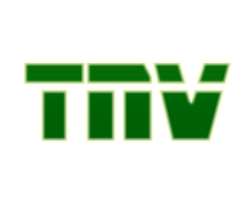 The Nigerian movie industry, Nollywood, boasts of many actors and actresses that have been quite outstanding in their contributions to the development of the industry. But, apart from their acting prowess, these screen stars have one habit or the other that are second nature to them. This week, NollywoodReel takes you into the intimate world of these stars, with focus on their passion for smoking cigarette
•Toun Oni: She made her debut in acting with a stage drama entitled Be Mighty, Be Mine, written by the late Wale Ogunyemi. An outstanding role model to a lot of upcoming actresses, she tends to feature more in soap operas than movies and her most prominent soap is Fuji House of Commotion, a production of Amaka Igwe. Toun Oni's career dates back to the 70s and though not one of the biggest stars around financially, she is undoubtedly a respected figure in the industry. She is hooked onto tobacco.
•Olu Jacobs: Uncle Olu Jacobs, as he is fondly called, is one of the biggest actors Nollywood can boast of right now. This is not only because he has become a legend in the industry, but because he is creative and he is a godfather to the younger generation of actors. Married to a veteran actress, Joke Silva-Jacobs, he owns a production outfit called Lufodo Productions. He also smokes cigarette passionately. Joke, who also smoked cigarette stopped the habit recently.
•Ayo Mogaji: This is a very talented and versatile actress, who is also a role model to a lot of upcoming actresses. Ayo Mogaji, who has lost count of the number of Yoruba flicks she has featured in, is a chain smoker. She is also a movie producer. Married to white-bearded Mr. Dabo, a fellow actor, her favourite brand of cigarette is Rothman's.
•Hanks Anuku: Hanks is inarguably the best action-driven actor in Nollywood. No wonder, some people see him as the baddest boy of the industry. This huge-frame actor, who has acted in a lot of English and Yoruba films including Ogidan, once told NollywoodReel that most ladies are scared of him, probably because of his physique or the wild roles he plays in movies. He is addicted to cigarette.
•Stella Idika: Is obviously one of the most promising actresses in the industry right now. Her roles in movies like Empire, Soldier Boy, Woman In Me and Descendants of Jezebel, show that the sky is her starting point. But those close to her said a day hardly passes without Stella lighting a cigarette.
•Sam Loco-Efe: Talk of somebody, who has really paid his dues in the movie industry, then you are certainly talking about Uncle Sam Loco. Unlike every other actor, Sam started his acting career from the grassroots many years ago. But thank God, the sacrifices he made in the industry then did not go in vain as he is now reaping the fruits of his hard labour. Part of what he loves doing on a daily basis, however, is smoking.
•Rita Dominic: There is no way one will talk of most consistent and successful Nollywood stars without mentioning her name. The unassuming actress has suddenly caught the smoking bug. Although she prefers not to make much noise about her smoking habit, her choice of cigarette is London (Menthol), commonly called White London.
•Bayo Bankole: If you are meeting this Obafemi Awolowo University graduate for the first time, you will agree that smoking is part and parcel of him. Hardly will you meet Bayo, who was the former Boy Alinco in Wale Adenuga's TV comedy serial, Papa Ajasco, without a stick of cigarette and a bottle of lager beer in his hand. He has also proved his dexterity with roles he has acted in other movies.
•Iyabo Ojo: This mother of two is no push over among the Yoruba actresses. Aside acting, she has also produced some movies that are doing well in the market. She is regarded as one of the wildest actresses because she is a club freak and she loves smoking too.
•Clem Ohameze: Clem, an honourable in the making, come 2007, has become a household name in the movie circuit. His contribution to the development of Nollywood is immeasurable. But when you talk of actors who have passion for cigarette, his name will definitely not be left out.
To be continued next week