Nollywomen and the search for better representation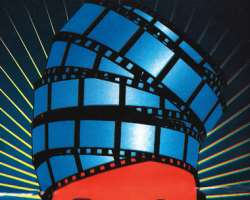 There is a noticeable trend in the Nigerian film industry (popularly called Nollywood). The women in the film come as wicked, manipulative, loose in morals, diabolic and inferior to the men. It is a familiar pattern: the women are hardly ever their own person; they are there to serve the men and their lives revolve round their marriage and children. If they head corporations, they either inherit it or stole it from someone. Generally, the roles of women in films are hardly ever psychologically empowering.
However, there is a plan in the works that will challenge the stereotypes that have emerged as a result of the consistent negative or poor portrayal of women in films – The African Women in Film Forum, convened by Mrs Bisi Adeleye-Fayemi and organised by Director of Studies, Lufodo Academy of Performing Arts, Joke Jacobs.
As a major provider of popular culture across the whole of Africa, Nollywood, is a very important subject area for this first ever African Women in Film Forum. At a pre-June forum event in Lagos, film makers talked of the portrayal of women in films. Jacobs talked about a film that she saw some years ago in which women were badly portrayed.
"The script was written by a woman who said she did so because that was what people wanted and besides, the reflection of women was true to their real life character."
Adeleye-Fayemi; Jacobs; and filmmakers, Emem Isong and Tunde Kelani, addressed journalists at the event.
Jacobs says she will rather see a more balanced portrayal of women in movies since the Nollywood medium is a very powerful one that is capable of influencing thoughts.
Kelani says he goes through the trouble of giving women fair representation in his films.
Also at the event was popular Nollywood actress, Bimbo Akintola. She said, "The biggest problem is that we women look at ourselves the way men see us. At the end of the day, actresses just want to make money. We don't really think of the power we have as actresses and what we are portraying. Maybe the forum will help us address that."
The moderator of the event, Molara Wood, affirms that having women play strong characters is helpful in their careers and that women should be portrayed in their complexity.
The ADWF group said that from their experience of working on women's rights issues on the African continent, it is becoming clear that there is a need to start thinking of new ways of changing behaviours and attitudes that undermine women's rights, and which inhibit women from achieving their full potential.
"It is recognised that one of the critical sites of oppression and violence against women in Africa is that of popular culture, expressed through popular music and film," AWDF said.
The forum comes up in June and it is titled, Nollywood: Women and the Dynamics of representation. Various issues will be discussed, among which are Telling Women's Stories: Complexity or Simplicity?, Saints, Whores, Nags and Witches, Talent, Opportunity and Versatility and Looking Forward.