ONDO FAULTS AGAGU'S COMMENTS ON PERFORMANCE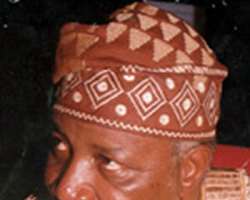 Agagu
Ondo State Government on Thursday described as an illusion, a statement credited to a former governor of the state, Dr. Olusegun Agagu, that laudable projects embarked upon by him had been abandoned by the current administration in the state.
Agagu, who spoke at a rally organised by the South-West chapter of the Peoples Democratic Party in Akure on Saturday, had alleged that the Governor Olusegun Mimiko's administration had deliberately abandoned all the multi-billion naira projects under construction before his tenure was terminated by the Appeal Court in 2009.
The erstwhile governor had cited the the dualisation of Ondo Road in Akure, the Mobil-Owo Road junction and the state University of Science and Technology at Okitipupa, started by his administration, as some of the projects abandoned by the Mimiko government.
But the Secretary to the State Government, Mr. Rotimi Adelola, while speaking on a three-day advocacy programme being planned by the state on electoral reform, explained that the current administration in the state had not only continued with the Agagu's projects, but had initiated and completed more laudable ones.
Adelola noted that the government reviewed the contracts awarded by Agagu with a view to ensuring that the projects were well executed to make them durable.
He also said that the Mimiko administration placed more emphasis on human development, capacity building and oriented projects hence, its remarkable intervention in the areas of health and education.
He said, 'With the government's innovative intervention in the health sector for instance, we would by next year, achieve a reduction in maternal mortality in the state by 50 per cent while our innovation in the education sector would ensure that public school pupils compete favourably well with their peers in the most expensive private schools.'
The SSG alleged that 'what the Agagu administration could boast of through out their last six year tenure were pockets of abandoned projects which we (current administration) inherrited and are trying to complete.'
'They (Agagu administration) hurriedly went into construction of bogus projects six months into the end of their tenure, thinking that the Appeal Court would order a re-run election so that they could use that to campaign.
'Why can they not start all the projects since they were sworn-in six years earlier? They have no legacy to show whereas within one year, we can boast of the Mother and Child Hospital, the Abiye Programme, Rural Development Programme, N40bn Tourism village, The Cement manufacturing factory, the rice processing factory and various others,' he said.
Meanwhile, Adelola explained that the three-day pro-electoral reform advocacy programme, which would start today, was aimed among others, to sensitise the people of the state n the desirability of electoral reform in Nigeria.