I won't kill myself because of love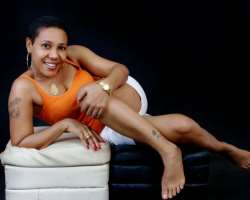 I don't know why my relationships don't work out. I have found love, I have stayed there and the men kicked me out. What do you want me to do? I am not going to kill myself. I am probably not a great person. They always fall in love with someone else and kick me out. I have gotten to the stage I can tell you I am a master in the heartbreak issue now. I cry for a couple of months and then I begin to cope again" Actress Shan George tells Encomium magazine.
Did Shan say "I'm probably not a great person" because her relationships didn't work out? Wow!
She needs talking to. So please talk...that's if you have any wise words to share. I'm sure there a few other ladies out there who feel like Shan feels...