Movie Trailer – Rebound, featuring Van Vicker, Desmond Elliot, Uche Jombo, and Jessica Isiguzo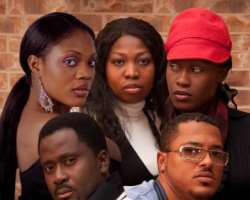 This is the place for you to leave a comment about any Nigerian movies you have seen. Recommend Movies. Give your own review of movies. Criticize a movie. Rate your favorite movies. New /Classic Movies.
The shooting of their debut film production "Rebound" started in Nigeria in Nov, 2009; and ended in March, 2010; when three major Nollywood Stars "Desmond Elliot, Van Vicker, and Uche Jombo" were chattered exclusively straight to Houston to complete this movie project.
The story line and idea for this movie, Rebound, was birth in the mind of Jessica Isiguzo, written by Emem Isong, and directed by Desmond Elliot.
The story line is about a lady "Kim", who lost everything she had including her face, and later on found herself falling in love with the man that rescued her in a foreign land. Will her past affect her present love? This is for you to find out during the premiere in July 2010.