Checkout Actress, Judith Audu's Real Face in 'Stormy Hearts'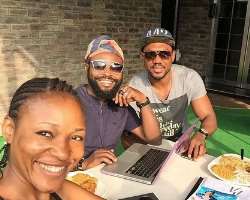 Wouldn't it just be right if Nollywood actress and producer, Judith Audu, is describe has 'Super Woman,' who is never tired of her craft as she continues to chunk out quality production every year.
She just does not take the glory alone as she ensures that she works with great minds who will help her transform the script into reality telling the story the right way.
Lots of people have chosen to work with the actress not because she has the money, but because she has good listening ears and ready to learn from others also and she has those that vet her scripts and help modify it the way it should be.
Currently, the actress is already working on a new project titled 'Stormy Hearts,' which has Tope Alake also helping to do justice to the script.