Age for Me is Just a Number, I Don't Stress Myself…Bukky Wright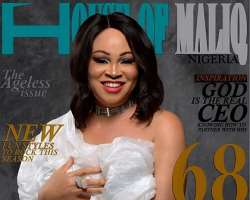 Many have wondered why pretty Nollywood actress, Bukky Wright has not remarried at her age as she has chosen to focus on training her two boys but it's her life though.
The actress in a recent interview with, House of Maliq, talked about her good looks and her skin which she says she eats well, have enough time to rest and does not allow things to bother her.
Bukky stated that for her, age is just a number and has nothing to do with one's skin if the person takes good care of it. "Age is just a number."
The actress, who will be 50 years of age on March 31st, 2017, has not failed in setting a good standard for herself knowing that she is a role model to many who are looking up to her.