Fresh Crisis Looms In Isoko Over AGIP CLO Position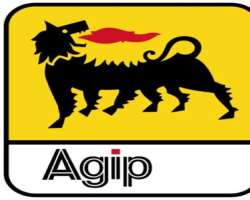 ASABA, May 21, (THEWILL) - THEWILL can report that fresh crisis may rear its ugly head soon over who becomes the Community Liaison Officer (CLO) of the Oleh Agip station, located at Isoko South Local Government Area of Delta state barely two months after some Isoko women staged a peaceful protest against Agip Company in the area over wrong naming of the Oleh oil rig and gross marginalization.
The development is coming on the heels of the imposition of a community CLO by a faction claiming to be members of the nine families who own the AGIP land against the CLO duly appointed by the community to the company.
Our reporter who just returned from the company's site Thursday observed that the imposed CLO who was at the site attempted to force himself into the company's premises, was however whisked away by some stern-looking security operatives acting under the instruction of the firm.
THEWILL learnt that appointment of CLO is purely the responsibility of the community at whose domain the firm operates, even as Oleh community constitution forbids oil Community Development Committee and any other family to negotiate on their behalf.
According to one of the community Chiefs who pleaded for anonymity "Section 5.4 (12) of the Oleh constitution states, Negotiation committee shall consist of the community president, the team of legal adviser, two other members of the executive, a representative from the palace and two members of the affected family on whose land or property was affected are the duly recognized persons who negotiate on behalf of the community.
The chief posited that those claiming to be CDC chairman and members such as Mr. Johnson Ossor, Mr. Orobogha Okoro, Alhaji Usman Ekpeki, Mr. Reuben Egba, and Mr. Omor Ofo who is their adviser are all impostors and should not be taken seriously as their activities may turn out to cause disaffection in the community.
He further stressed that one Mr. Orobogha Okoro who wrote an undertaking in 2008 disassociating him self from youth activities is currently parading himself as the nine family youth leader using the so called nine families to factionalize the Oleh Community Development Union.
In a chat with the lawful appointed and authentic CLO to Agip Oleh, Hon. Ureigho Enirurue said he knows nothing about any factional CLO since he remains the only recognized CLO.
When contacted, the President General of Oleh Community Development Union, Sir Sam Olugua said the community does not know any other CLO other than Hon. Ureigho adding that any other person parading himself as CLO is doing so at his own risk and warned those fomenting trouble to desist or face the full wrath of the law.