Why Rita Dominic, Lillian Bach Still Hold Sway in Nollywood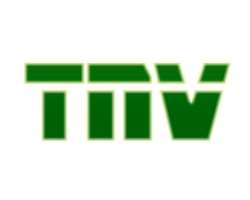 For some years now, since they hit the limelight in Nollywood, Rita Dominic and Lillian Bach still hold sway in the industry as producers always go for them.
Most viewers of Nigerian home movies attribute this to their stunning beauty and acting prowess. It is therefore not surprising why movies with their faces either in the posters, VHS and CDS sell well in the market and both of them have one thing in common, they are still single.
Rita Dominic:- The Mbaise, Imo State born actress who turned 31 years on July 1st 2006 is fondly referred to as 'silky skin' by her circle of friends and admirers. This is a well deserved compliment on her alluring skin, especially her facial skin which looks like that of a baby even at her present age of 31.
Truly, Rita's pretty face is the producer's choice any day for film posters and jacket cover for VHS AND CDS. Her trade mark smile is a revolution in its own right and many movie buffs across Nigeria and beyond have a soft spot for that smile.
However, despite her beauty, fame and money she is till single though some people say she once dated Jim Iyke; the beautiful actress says she is not in a hurry to get married.
"I am not going to jump into marriage because somebody wants me to get married, if a little delay is what it takes to get a Mr. Right, then I am prepared to wait, I will not rush into marriage to please anybody", she once told a reporter.
She is equally very beautiful; her late father was from Poland while her mother is from Yoruba. As a showliz colossus, she has come a long way and has in many ways become a household name having made remarkable and indelible marks on the minds of many showliz aficionados.
A model, singer and most notably actress, Lillian has shot herself like to the firmament of stardom and now the superlatively beautiful showbiz personage has no doubt become unforgettable.
Tall, sexy, elegant and comely, Lillian is one of entertainment industry's most unassuming individual. She has done many modelling jobs for respectable companies she was the Rainbow and Delta Soap girl, among others.
Since she started her acting career in her first movie titled 'Natives,' she has featured in countless movies among which are 'God's Promise', Cankerworm as well as in Zeb Ejiro's Soap Opera 'Broad Street'.
Like Rita, Lillian is still single. She is said to have dated Johnson Davidson and Pat Attah. However, our source says that she is presently in a serious relationship which may lead to the actor soon, but she is keeping it close to her heart and would not want to discuss that until it materialises