Sunny Ade, Lagbaja, Tu Face Lead the Nigerian Charge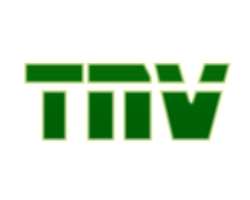 Juju meastro, King Sunny Ade, Lagbaja, Tu Face Idibia, De Banj, Weird MC, Dare Art-Alade, Asah and Seun Anikulapo Kuti are among over 18 Nigerian and international music icons that have confirmed their participation at the first annual THISDAY Music Festival to be held to commemorate Nigeria's Independence anniversary celebration on October 7 and 8 in Lagos, Nigeria.
The festival will be the biggest music event since the Live8 concert in London, held to campaign for debt relief for African countries and other poor nations of the world.
Beyonce Knowles, Shawn Corey Carter popularly known as Jay-Z, Missy Elliott, Busta Rhymes, and Ciara are some of the stars from the United States who had confirmed their participation in the festival at the weekend.
According to head of entertainment at THISDAY, and one of the coordinators of the music festival, Ola Joshua, "this is by far the biggest event to be hosted in Africa and easily the number one music event anywhere in the world this year."
"With Nigeria's return to good international standing, a reform-based and growing economy, things are certainly looking better in Nigeria and we believe it's time to showcase Nigeria to the world especially as we mark our 46th year of Independence."
According to Joshua, THISDAY Music Festival will promote cultural tourism in Nigeria as scores of music fans from around Africa and the world will follow their music icons into Nigeria in what promises to be a weekend of fun and entertainment for families. To ensure full security and participation, Fan Zones are being created in Lagos and across Nigeria where those who may not be able to afford the tickets can watch it live on big screens, at a very low cost.
The organisers of the music festival are also considering other centres where some of the international acts will perform.
Said Joshua "Guaranty Trust Bank has been appointed official banking partners and sponsor. Tickets will be available exclusively at all Guaranty Trust Bank branches from Monday, September 11, 2006.
"Those who want to be part of this historic event are advised to go to the nearest Guaranty Trust Bank to book their ticket, as no tickets will be sold after September 30 and fans are advised to watch out for further details in media advertisements that are currently breaking," Joshua added.
She said this will be Sunny Ade's 46th year in music and the THISDAY event will be the beginning of the celebration of the landmark in his successful career.
Beyonce, the anchor of this year's music festival was a star performer on Friday at the MTV Music Video Awards that was attended by former US Vice President Al Gore, where she won the R&B Video Awards for her album "Check On It." She also gave a stunning performance at the Awards. Her new album, B'Day will be released to the global audience on her birthday on September 8 when she turns 25. Beyonce showed an aptitude for music before she could even talk. As a young girl, she would drown out everyone, including the church choir.
At 8 years old, she met LaTavia Robertson while auditioning for a girls' musical group and Matthew Knowles, Beyonce's manager and father, later paired the two with LeToya Luckett. In 1992, her cousin, Kelly Rowland joined the group, and they performed together on Star Search.
Small gigs and much label-shopping later, the four beauties cemented their relationship by calling themselves Destiny's Child. In 1997, "No, No, No" became their first official single, and they got off to a big start as the track went multi-platinum. The girls were instantly popular in the media and impressed all with their self-titled debut.
Destiny Child, led by Beyonce, had three top ten hits within the year: "Jumpin, Jumpin," "Say My Name" and "Bills, Bills, Bills." The group became one of the best-selling female groups of recent memory after this second album sold more than nine million units worldwide. At the same time, it was announced that their single "Independent Women Part 1," off the Charlie's Angels soundtrack, had reached the largest audience ever in the recorded radio airplay – 140.4 million pairs of ears.
Beyonce displayed a versatile style with this solo effort, creating the club hit "Baby Boy," the pop success "Crazy In Love" and the soulful "The Closer I Get To You" with Luther Vandross. Like her work in Destiny's Child, Beyonce wrote or co-wrote many of the tracks and performed her heart out on award shows to get the word out to a huge audience. She has emerged as a diva, making the best videos, catchiest songs and creating the most headlines. At 2004's Grammy ceremony, Beyonce took away five awards and was the biggest winner of the night.
The second co-headliner for the music festival, Jay-Z is on a global tour which includes several stops in Africa including a major detour to the THISDAY Music Festival in Lagos after a date in Ghana being hosted by United Nations Secretary-General, Kofi Annan and MTV.
The American hip-hop artist is the current president and CEO of Def Jam and Roc-A-Fella Records. He has been one of the most prolific and successful American rappers of the past decade. Due to this success, he is sometimes considered to be the greatest rapper of all time. He is admired for his ability to craft lyrics from memory, without the use of pen and paper; he claims his critically acclaimed album 'The Blueprint' was written in only two days. He is one of the founders of Roc-A-Fella Records, a hip-hop record label which also launched the careers of artists such as Beanie Sigel, Kanye West, Memphis Bleek, Young Gunz, Freeway, and Teairra Mari. As of 2006, he was estimated to be worth around $500 million.
He was known as "Jazzy," a nickname which eventually developed into his stage name, "Jay-Z." The moniker is also homage to his musical partner Jaz-O (a.k.a. the Jaz, Big Jaz) as well as to the J-Z subway lines that have a stop at Marcy Avenue in Brooklyn.
On November 25, 2003, Jay-Z held a concert at Madison Square Garden, which would later be the focus of his film Fade to Black. This concert was his "retirement party." All proceeds went to charity. There is still heavy speculation that he may come out of his "retirement" to record & release a new album in 2006, ten years after his first album was released.
Jay-Z was featured on Beyonce's hit single "Crazy In Love." He made yet another appearance on Beyoncé's 2006 hit, "Deja Vu", both of which may be performed at THISDAY Music Festival.
Missy Elliott is the biggest selling female rapper of all time, with record sales of 17 million total including US, worldwide, and single sales. She will be coming to THISDAY Music Festival from a world tour of Russia and Europe while Busta Rhymes and Ciara will come in directly from the US.
According to Joshua, more details about the music festival will be announced during the week.