I Thank God for Life but I Can't celebrate my Birthday…Actor, Kanayo O Kanayo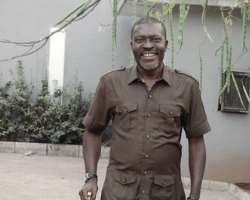 Nollywood actor, Kanayo O Kanayo, is a year older today March 1st, 2017, but rather than celebrate, the actor has chosen to use his day to talk about is falling country Nigeria.
He did appreciate God for keeping his life till date but pointed out that there is need to be happy as the situation of things have made life boring and unbearable for many.
Read his message below;
My dear friends, Proximate and distant. Today's March 1st. It's my birthday. It's a day of sober reflections. I have a lot to thank God for but a lot to reminisce over. How can I celebrate? We live in very challenging times and at cross roads. The citizenry is divided along ethnic and religious lines. There's so much waste of lives, innocent blood crying all over the land. How then can we have peace? Families are in pain of either want or insecurity. How can I celebrate? My heart goes out to those caught in the web of displacement in their own land, widows, orphans( especially those orphaned by unnecessary killings) and internally displaced persons, who cannot even explain the cause of their displacement. I ask, How can I celebrate? Human life just became a number. Sanctity of life is subsidized. We shall overcome and pray NEVER to walk through this PATH again.