Actress, Clarion Chukwurah's Second Son Bobby is a Year Older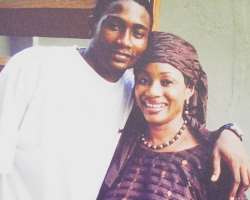 Nollywood actress, Clarion Chukwurah, does not have anything to worry her head about and if one insults her, she sure has soldiers that will deal with such fellow.
One unique thing people have not noticed about the actress two sons is that they choose to live a silent lifestyle and do not like showing off on social media or trying to duel on their mother's brand.
The actress is blessed with two boys who are doing well and they are popular music video director, Clarence Peters and Bobby Chukwurah who is also video directing and artiste management.
Well, the happiness of the actress now is that her second son, Bobby is a year older and her joy has known no bound as she is proud that her sons are doing fine even without the care of their fathers and that has proved that she has done well for her sons.