Maheeda Celebrates Daughter as She Turns 16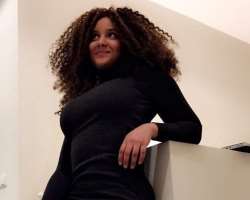 Popular nudist, Maheeda, is so happy that she did not abort her child many years back just the way every young lady would have done back then and today, she can proudly call herself a hardworking mum.
Maheeda may have not had it rosy in the past, but she has been able to ensure that she gives her daughter, Divine the best care she can and ensuring that she gets to a high level where she the mother could not got to.
Life had indeed played a fast one of Maheeda, but she is happy today looking at her daughter who just turned 16 years of age and there is no better of celebrating her than saying thank you Lord.
In her words, 'Divine favor the Birthday girl.... hmmmm when a mothers hustle pays of when all your suffer start giving you joy."