Singer African China Escapes Death, Pleads for Police Officer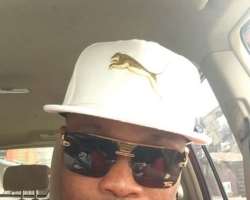 Recently, singer, African China, was threatened by a Police officer who seems to have been drunked on his way from a music video shoot.
The news went viral after the singer made a live short video showing how the Police officer was pointing a gun at him and immediately some top shot in the force swung into action.
The Police officer was revealed and about to lose his job and after everything was settled, the singer has come out to plead on behalf of the officer for his job to be secured because of his family.
It was not an easy scene as people in Ajegunle, where the scene took place came out to salvage the situation but that alone could not prevent the officer from facing charges from his superior.
According to him, "Special thanks to the IG,CP and PPRO of the Nigerian police force for handling the case of the police officer who threatened to shoot me. This shows that the life's of every Nigerian matters to our police force. I will also want to plead on behalf of the officers to be forgiven and be given a second chance."