"My Wife Makes the Final decision at Home"… Ramsey Noah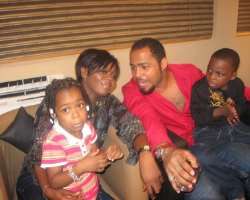 Handsome Nollywood actor, Ramsey Noah, has emerged as one actor who has been able to build his home without allowing the interference of third party.
Unlike many celebs whom fans get to hear about their marital issues in public, the actor has been able to build his home and given his wife the needed freedom to manage the home and things have been working fine for him.
The actor in a recent interview talking about his home disclosed that he has been able to have a good home because his wife makes the final decision in the home.
According to him, "She doesn't have a place because she owns the home. It's her call however (way) she wants things done. She is the driver of the family and her decision is final. That is why I say she is not an ordinary woman. She is a triple woman."