I was a Very Temperamental Person…Actress, Biodun Okeowo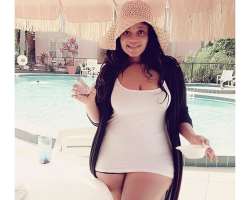 Curvy Nollywood actress, Biodun Okeowo better known as Omo Butty, is not a new name in the Yoruba movie industry and if she is not known for anything, she is recognized with her anointed backside.
Enjoying her career as an actress and also a business woman who has been able to build her empire on a silent note, she also has had her fair share of challenges both in life and in the industry.
The actress recently speaking with punch Newspaper stated that she is a very temperamental person but the industry has been able to shape her into another being.
Accrding to her, "While I was with Ray Eyiwunmi Organisation, I learnt that the show must always go on no matter what happens. As an actor, you must be focused and disciplined. Before getting into the industry, I was temperamental but I have since learnt how to be patient and take whatever comes my way. Back then, we were also taught that you must be able to undress anywhere and change into costumes because you can be called to perform anywhere and anytime. You also need to have a good body; that way you can play any role and would not feel bad about undressing when there is a need to do so."