Must You Protest to Drive Home your Point…Funke Adesiyan Blasts 2Baba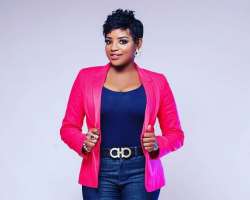 Popular Yoruba actress, Funke Adesiyan, is not happy with the fact that singer, 2Baba and others are planning to stage a protest over the ugly situation of the government.
Using herself as an example, she stated that rather than protest over how things were done, she decided to join politics to see how she can make a difference.
She stressed that the best way to drive home our point is by joining governance and see how opinion can be shared noting that though it might not be easy but with time they will get there.
In her words, "When people ask me why I joined politics, I tell them from the truest of my heart that it is because I got tired of how things were being done in my country. It's not enough for us to protest, it's more important for us, youths of this beloved nation to get involved in governance. You could try many times before achieving it.
"Even if you fail all the time, you are a champion amongst those who didn't try at all. Let's look around us, we will realize that we the youths are the driving force of our nation. We are smart, intelligent, agile and we possess many more special qualities. Let's not waste it protesting to a deaf horse. I hereby advice we the youths of this nation, the most important part of nation building to rise and OCCUPY governance. Contest for public offices and be the change you so desire. God bless us all and God bless Nigeria. Funke Adesiyan."