Ladies Date Multiple Guys So They Will not Break Your Heart…Anita Joseph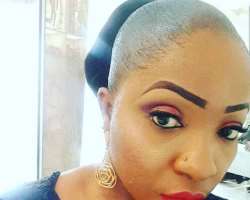 These days, it seems like the single ladies are seriously getting more of the marital advises before getting into any relationship with any man so as to avoid breakup.
Nollywood actress, Anita Joseph, has studied the environment and the various scenes that has played out in many homes and she has decided to warn fellow ladies not to get involved in one relationships.
The actress advised ladies that they should have multiple partners in case things don't go well they can have plan B to fall back on.
According to Anita she wrote, "Relationships are very complicated. Listen to me all ma Single Ladies Do Not, I repeat Do Not Put all your eggs in one bag Incase that 1 door closes Use d other door If the other is closed. Then build another Door."