Go for Someone who Can Take Risk for you…Actress, , Onyi Odimegwu Obodoechina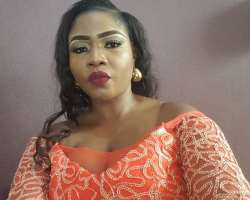 Nollywood actress and Ceo Delaposh boutique, Onyi Odimegwu Obodoechina, seems to have a very important message for the singles in the country after studying the way people complain about their relationships.
The actress advised that people falling in love should be someone they are proud to have as companion and also ready to take risk to have them and not just about the facial beauty.
Everyone might have that beauty and nice curves but what matters most is the kind of attitude they possess and how they are ready to sacrifice to make their union work as every blessed home comes with its own challenges.
Accprding to her, "Go for someone who is not only proud to have you but someone who will take every risk just to be with you and sacrifice for you. Have a great year ahead."