2 Piece Malone---Barz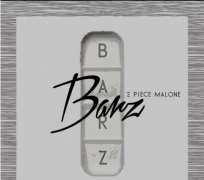 DALLAS, TX – 2 Piece Malone is an artist who embodies the duality of mankind – the idea that every person essentially has two personalities. It's an idea as old as time. Some have called it the Id and the Ego, the good and the bad, the fun and the serious.
For 2 Piece Malone, it's an identity that he hopes fans will embrace through his self-proclaimed "yin and yang" music. In the meantime, he hopes fans will be impressed with a new single he's released called "Barz" that's available on Spotify, Soundcloud, iTunes, Amazon, and Google Play.
It's a song that's somewhat "psychedelic" in a sense. "It's a song that came about on one of those nights when I took some Xanax bars and was listening to some beats and that's what popped into my head," he said. "It's one of the standout songs on the EP I released ("2 Piece Malone – NLFS," available on iTunes). It's a comical song but it also has a double meaning. It's lyrical and funny and psychedelic and trippy all at the same time."
Follow @2PieceMalone on twitter!
www.soundcloud.com/2PieceMalone
www.instagram.com/2PieceMalone
https://open.spotify.com/artist/7o9QODFWuQ8D1zohCvPz8Y
Download 2 Piece Malone - Barz Clean
Download 2 Piece Malone - Barz Dirty
Download 2 Piece Malone - Barz Instrumental