If Your Man has True Love, He will Never Let you Know he Cheats…Actress, Chioma Chijioke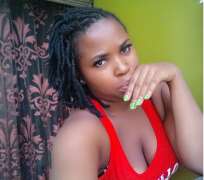 The issue of true love will continue to trend on the lips of the yet unmarried ones as they seat back to observe many failed marriages which is on the increase but Nollywood actress, Chioma Chijioke, has a fact to present though.
The pretty actress recently noted that men are natural cheats no matter what and except they are caught, there is nothing one can do.
She stressed that of these men that cheats on their woman, only the ones that truly loves their lady will ensure that she never finds out and will leave no clue.
In her words, "Every Man Cheats," Says Chioma Chijioke, But If He Loves You Enough, You'll Never Find Out".
Hmm, it's her opinion though but men both married and unmarried, do you agree with these opinion because this is a serious allegation o.