Singer, MC Galaxy About Getting into Trouble (video)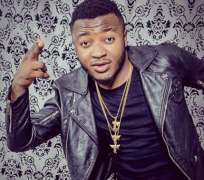 At this point at which some Nigerian celebs like singer, MC Galaxy, who went the extra mile to show how he was parking bundles of cash in his home about going to the bank, one is left with no choice but to pray for them.
Showing off one's private life on social media can be very risky as this might have a negative impact to the person involved.
Although everyone is now on social media, there are very few things that can be shared on it but as far as entertainment is involved, some Nigerian celebs tends to use it the wrong way.
You might say it's their life, but taking it that far to show off bundles of cash, then MC galaxy is sure inviting trouble for himself especially weeks after revealing that he lost N25 Million to popular ponzi scheme, MMM.