Actress, Nkechi Sunday Plans to Disowns Jealous Friends, Colleagues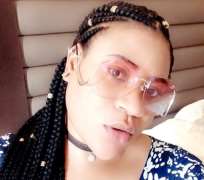 Curvy Nollywood actress, Nkechi Sunday Blessing, has already started making her New Year resolution and part of it has to do with those she calls her friends.
The actress stated that her decision is one that will stick forever as she will only be appreciating those that appreciates her while pushing away those that feel too big to be around her.
Sure as a celebrity, there will always be those that are jealous of her and her decision is born out of thee negativity some people have built about her and for her, 2017 is about giving people their position.
Acording to her, "In 2017 Make a decision that will stick for ever... Mine is Appreciating those that Appreciates me, Embrace Those who Wants me In their Life, and discard who ever Feels too Big to be around me.... Remember you Owe No1 No explanation regarding decisions you Make in your Life!!! 2017 is a year of putting people where they belong, if you don't like me, I don't like you too.... Just thought I let you know Dont Drain yourself satisfying people who only love you."