Trump Tower Briefly Evacuated On Report Of Suspicious Package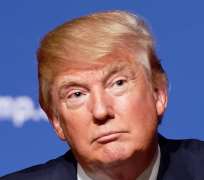 The NYPD and FDNY rushed to Trump Tower Tuesday where the building had been evacuated on a report of a suspicious package — but authorities found nothing sinister.
"All clear at Trump Tower following the earlier suspicious package in the lobby," an NYPD spokesman said.
Sources said that surveillance video showed a boy who was with his family left his yellow backpack in the atrium by the Nike Town store.
Cops said a bomb sniffing dog was brought in and sat on the package, suggesting it was an explosive.
But further investigation revealed there was no threat.
Another source said the backpack contained only toys.
A video on Twitter posted by a user named Cielo shows cops waving to people inside the building to get out and crowds running toward the exits.
The incident unfolded shortly before 4:30 p.m. as surrounding streets were packed with holiday crowds.
The building is home to president-elect Donald Trump, who was in his Mar-a-Lago resort in Florida on Tuesday.
NYPOST