Kannywood can't be sanitized by jailing artistes – Sani Danja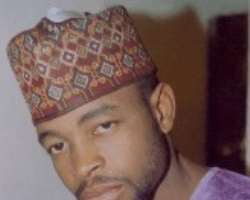 Weekend Magazine: What inspired you to go into the movie industry?
Sani Danja: The thing is that there are so many messages that I want to send to the people and I do not have that power because I am nobody. So, I thought the fastest way to be heard is through acting.
WM: Have you achieved that aim?
Danja: Yes, I have really really achieved that. I have even achieved more than that. Through films, I was able to send so many messages that I have been carrying for long.
WM: For how long have you been in the movie industry?
Danja: For about twelve years now.
WM: How many movies have you acted in within these years?
Danja: Honestly speaking, I have lost count. You know our movies are not like that of the Americans who spend six months shooting just a movie. In Nigeria, within that six months, you can shoot lots of films.
WM: Okay, let us say approximately how many movies?
Danja: Well, let us say about three thousand or four thousand. I have done so many movies.
WM: What are the challenges that you have encountered so far in the entertainment industry?
Danja: So many challenges. There are lots of hearsay about you including those that are not true. And then there are these anonymous callers, and then there are girls, girls and girls. Then there are friends and family expecting more from you. There is really a lot of pressure on the average Nigerian artiste.
WM: Tell us about the peaks about fatherhood?
Danja: Well, being a father is very nice and also makes you know and understand that you now have responsibilities. So you cannot just travel when you feel like it or as you used to and spend months in a location and you do not bother to come back because you have nobody but now (laughs), when I talk to my kid on the phone and she says daddy, daddy I will just feel men, I have to be back home. It would not be fair to deprive her of the fatherly love she deserves at this tender age. I must say fatherhood is one of the most honorable acts I have done in life.
WM: Has being a father in anyway disrupted your work or made it very complicated?
Danja: Not at all. It even makes me to be more proud of what I am doing and my family supports me a lot. My wife is also an actress and our daughter just did a movie of her own.
WM: Really, how old is she?
Danja: just a year and three months and she has a movie all by herself.
WM: So it won't be wrong to say it is becoming a family thing?
Danja: Yes, kind of and we are proud to be artistes and we want to protect that. That is why we are trying to do something for the artistes in the entertainment industry so that we will be respected in this country. We also want to use this opportunity to sell the idea to other countries. That artistes should come together because people listen to them. Let them voice out, say the truth about their people and put the right people in the right position. That is just it.
WM: In what ways has your marriage affected your acting career?
Danja: It does not affect it in any negative way. In fact, it strengthens it because there are a lot of things that I have to do myself but my wife does them for me. It is even a kind of a family help group that we have, you know, supporting the bread winner.
WM: Being that your wife is an actress, how does that make it easy for her to cope with the career?
Danja: It even makes it easier because she will understand it better than someone who does not know is industry since she was once there. She will understand the constraints, the timing, the stress and everything. I do not have to always explain. She knows what it takes to be in the field of acting.
WM: There seems to be a lot of talk about Kannywood and actresses not staying in marriage. Do you think you are going to succeed in your own marriage?
Danja: Why not. There are so many marriages that still subsist till now. There are no breakages or cracks, in fact they are strong. We have so many of them. But you know the thing is, people talk about celebrities whether true or false. Even me, people have been talking that I have divorced my wife so many times which is not true and I mostly find it absurd and wonder where they get these fillers from. Though I do not take it personal because it is one of the things we bargained for when you go into the entertainment industry. So, not all those things are true. It's like people derive pleasure in saying ill and blunt lies about artistes.
WM: What are the challenges of marriage?
Danja: Hmmm, the thing is that at a certain level, you have to control your friends. Secondly, you have to make your family understand more of you because so many things can come up and also just be good to them and put them first. There are definitely challenges in every marriage but it's up to you to know how to handle such challenges when they come.
WM: Sani Danja is not known to be limping with a walking stick, what happened?
Danja: That is true. I had an accident on my way to Kano from Kaduna. Then, we were no longer shooting films at Kano because the government had already banned the act. So, we have strived to make ends meet, so in the course of that, I had an accident but thank God, I'm alive. Many artistes lost their lives after we were banned from acting on the road from one shooting location to the other. The banning actually caused a lot of discomfort for various artistes. We lost between three to five people during that period.
WM: In other words, the ban affected you all?
Danja: It sure did. On a normal circumstance, you just need to know the location and from your house, you can just drive down. This is what we know how to do best, and even if we were to look for another job, it would take time. So we just did what we had to do even if it meant sacrificing for the cause of survival.
WM: You were made popular by your good looks and amazing dance steps. How has the accident affected that?
Danja: it actually does not affect me in anyway. If I am on stage, people tend to pity me and look at me with so much pity. However, this is before I go on stage. But when I start performing, they will be stunned. You see, people do not tend to differentiate before and after, and I always tell people that whatever it is you want to do, it is not your physical strength that will carry you but the spirit in you and once you are determined that you will do something, you will surely do it with the help of God.
WM: There are talks that you are actually Yoruba. How true is that?
Danja: No, the thing is that there was a time that I was in Lagos for some time and we have extended family some of who are Yorubas. Our family is very large. Some of our family members are from Senegal, Cameroon and we are all settled in Kano.
WM: Let us talk about censorship. How has the censorship affected Kannywood?
Danja: The thing is that the censorship board is powered by the government of Kano state and they have the power to send so many artistes to jail without any reason's. Nobody has ever committed any criminal offence but most of us were jailed without bail. Some were sent for one or two months without bail. This jailing thing is getting out of hand and we have to fight it. There are circumstances where they arrest you and keep you in a cell from Friday to Monday, knowing well enough that there is no bailing done on weekends till Monday where you will be taken to court. I do not know what they do out there but they will tell your lawyer that if you do not plead guilty, they will make sure that the case continues. We will never forget all these things and we will have to fight it and bring the people to justice. We cannot just let go. We will keep on talking until something is done.
WM: But the board is claiming that it is trying to sanitize the industry.
Danja: Yes, if it is claiming to sanitize, it should not do it by locking up people. Locking these people up does not change anything. How can people be sanitized by taking them to jail? If you want to sanitize people, bring them together and educate them, show them how they should go about doing things, empower them, show them the values, sponsor them and they will do the one you want, tell them what you want from them and I am pretty sure they will understand.
And another is that one persons fault is not supposed to be another's. Every individual has his or her own likes and dislikes. So it is not fair to judge all via another's mistake. For example, they arrest a producer for producing a movie they find not proper, if they take him to jail, will that stop the circulation of the movie? Of course not! I think the best thing is for them to try and stop the movie from circulating across the country.
WM: Do you have intention to go into politics?
Danja: No, I do not have such plans whatsoever. I always like a situation whereby I support people so that when they go wrong I correct them and whatever I do, I do it voluntarily.